Woodland Warmer Team Building Day
Get your team back together again and enjoy a whole host of woodland activities in the great outdoors.
Get your information pack
We've all been missing our teams...
Perhaps you've been working apart for a while, or you might have some new faces that you've not even met face-to-face yet! A team building day in the great outdoors makes the perfect vehicle for a day of bonding, reigniting working relationships and generally having fun together. As the weather begins to cool and the warm autumn tones blend into winter, it's a beautiful time to enjoy a day out of the office together.
Get your information pack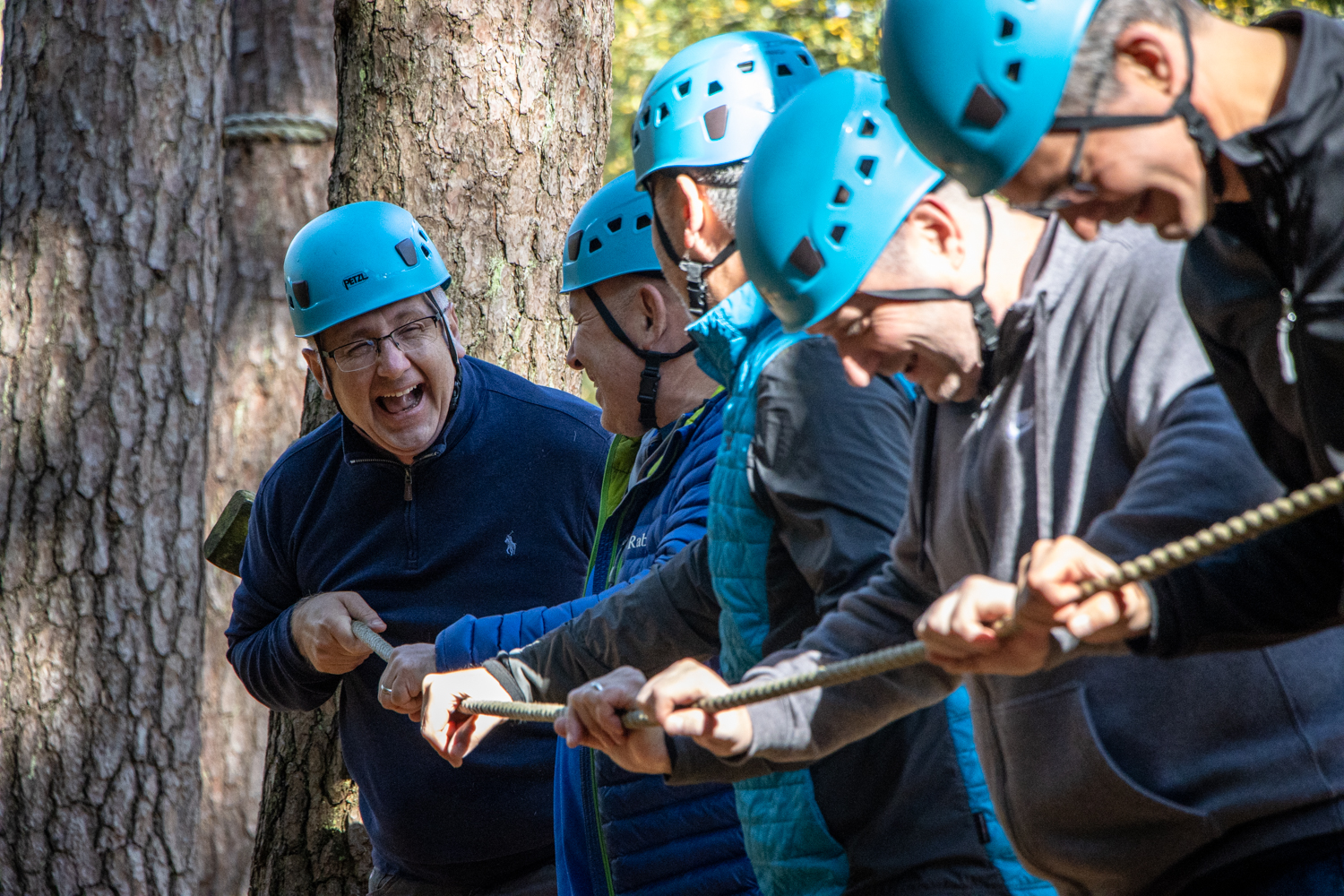 What is a Woodland Warmer Team Building day exactly?
Keeping warm is the aim of the game, so your day will kick off with some firelighting at our bushcraft camp. But you won't be on your bums for long before heading out on some team challenges to keep you moving.
To add to your day, you'll be choosing from two of the following activities; Archery, BattleZone or High Ropes to fill the rest of your day with adventure (you might even break a sweat!)
We'll make sure that even your belly's are kept warm, with a nice hot lunch to enjoy between activ- ities. We'll also provide you with some extra snuggly layers and waterproofs for warmth too.
This is team bonding at it's best!
Want to know more? Download our information pack to share with your team.
Get your information pack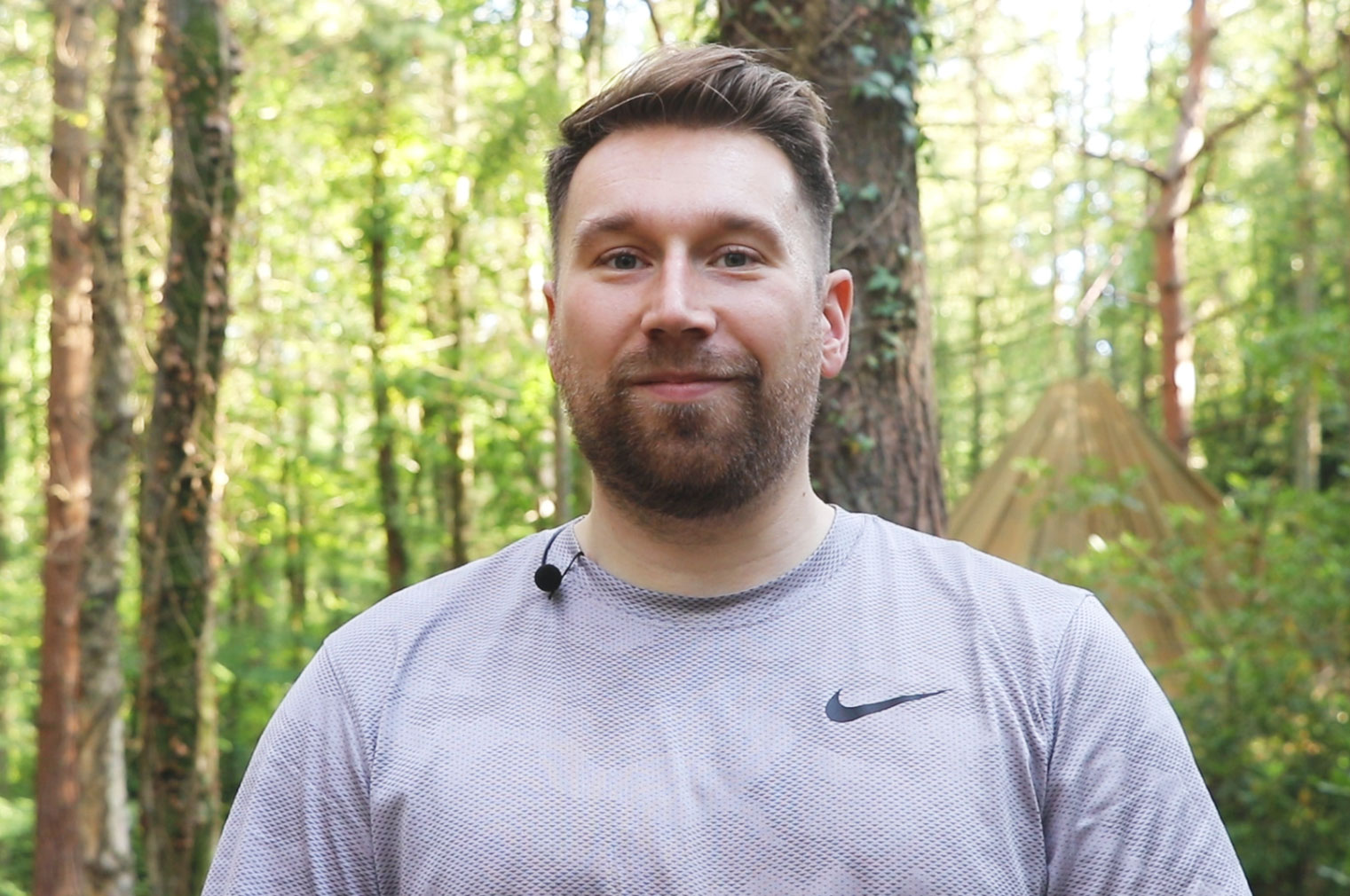 This is either our fifth or sixth time with New Forest Activities. I deliberately wanted to come back because I have seen how much of a difference this whole day's worth of activity has made in bringing people closer together.
What's included?
A selection of outdoor activities to choose from including Bushcraft, Archery, BattleZone or High Ropes
A nice warm lunch with sweet treats for afterwards
Tea, coffee and biscuits to enjoy througout the day
Fleece layers for those that require some extra warmth
Extra waterproofs just in case of a Great British drizzle!
Expert instructors to keep you safe and entertained
Your very own event organiser who will sort everything for you
Beautiful New Forest surroundings for a day in the outdoors
Breakfast on arrival available for an additional fee per person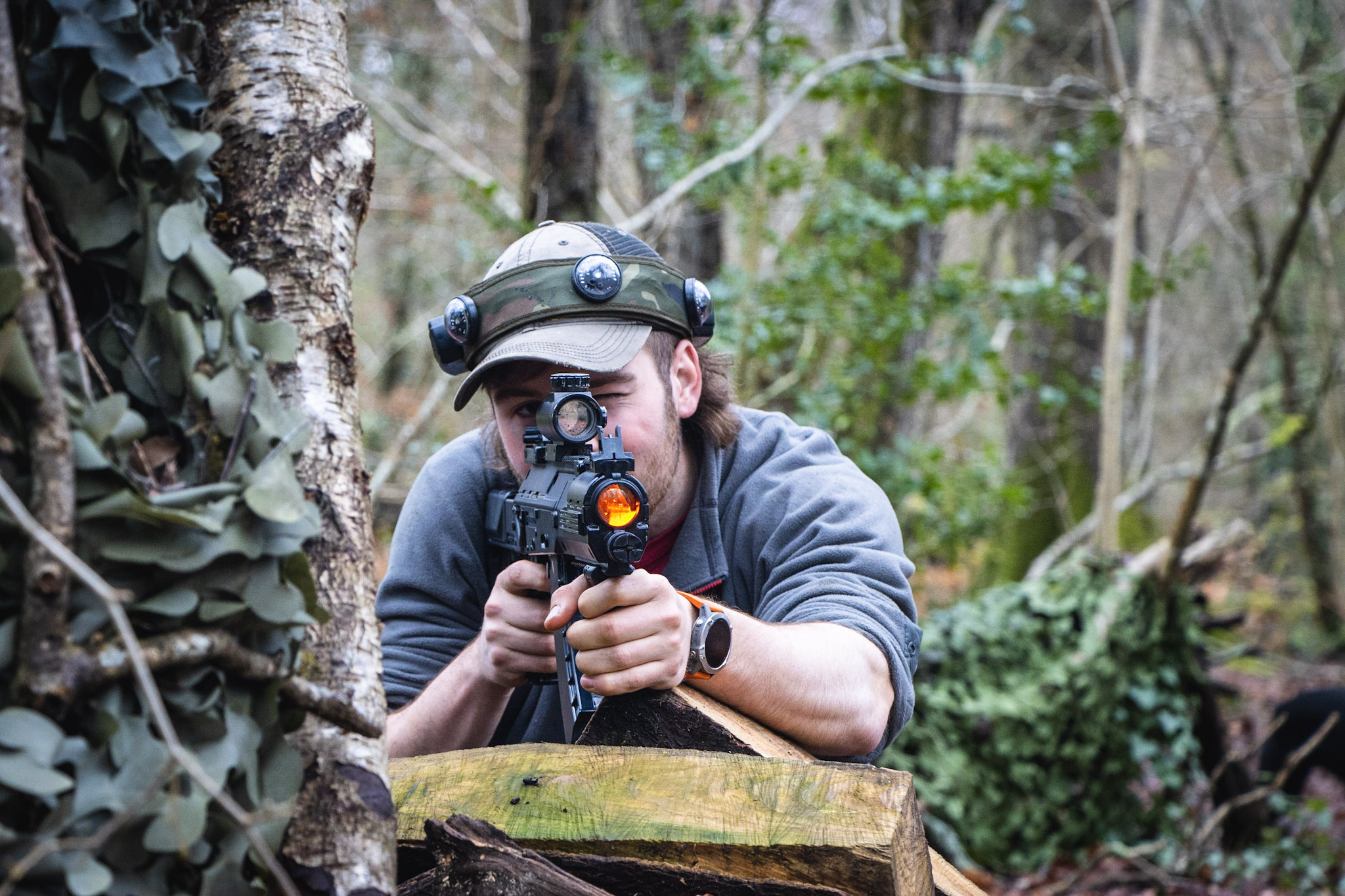 "A fantastic day was had by all"
I would highly recommend New Forest Activities for a team building event. Sam was extremely helpful when I booked our canoeing trip, giving me all of our options as well as giving me details of the local pubs and what they could offer for our get together afterwards. All of the staff were friendly and informative and the Beaulieu River was stunning. A fantastic day was had by all and I hope we'll be back next year!

"All very helpful, efficient and easy to work with"
We were mainly looking for team bonding and fun! Everyone really enjoyed themselves (even those who thought they wouldn't). I think it was perfect for team building. I would recommend and potentially return if in the same area again.

"Incredible time with New Forest Activities!"
As part of a corporate team building day, we spent the afternoon canoeing and did bushcraft. The facilitators were both extremely professional, fun and informative. It definitely exceeded all expectations and was a great way for the team to connect away from the office. Highly recommend!

Just to say a huge thank you to you and the team at New Forest Activities
We all had a great day and as hoped, the team are energised and lots of ideas are already emerging. The team have asked me to pass on their thanks to New Forest Activities for a fun-filled day. The content of the Back To Business workshop was exactly right and has got us thinking about goals and objectives and where we want to be as a team. The catering was also excellent – very tasty and plenty of choices.
"Well organised and friendly staff"
This is the second time we have used New Forest Activities for our company event. They are really well organised from booking to throughout the event. The staff are friendly, helpful and informative and make the sessions really fun. I am sure we will be booking events again with them in the future.

Read to get your team back together?
Downloading our Woodland Warmer information pack is a great place to start.
Get your information pack
Interested in a day like this for your team?
Simply fill in your details below and we'll send you our handy pack that will tell you everything that you need to know about our Woodland Warmer package.