Outdoor Activity Instructor Apprenticeships
Gain industry qualifications. Develop your skills with hands-on experience. Enrich people's lives with incredible adventures. Your journey to becoming an Outdoor Instructor starts here. 🚀
Register your interest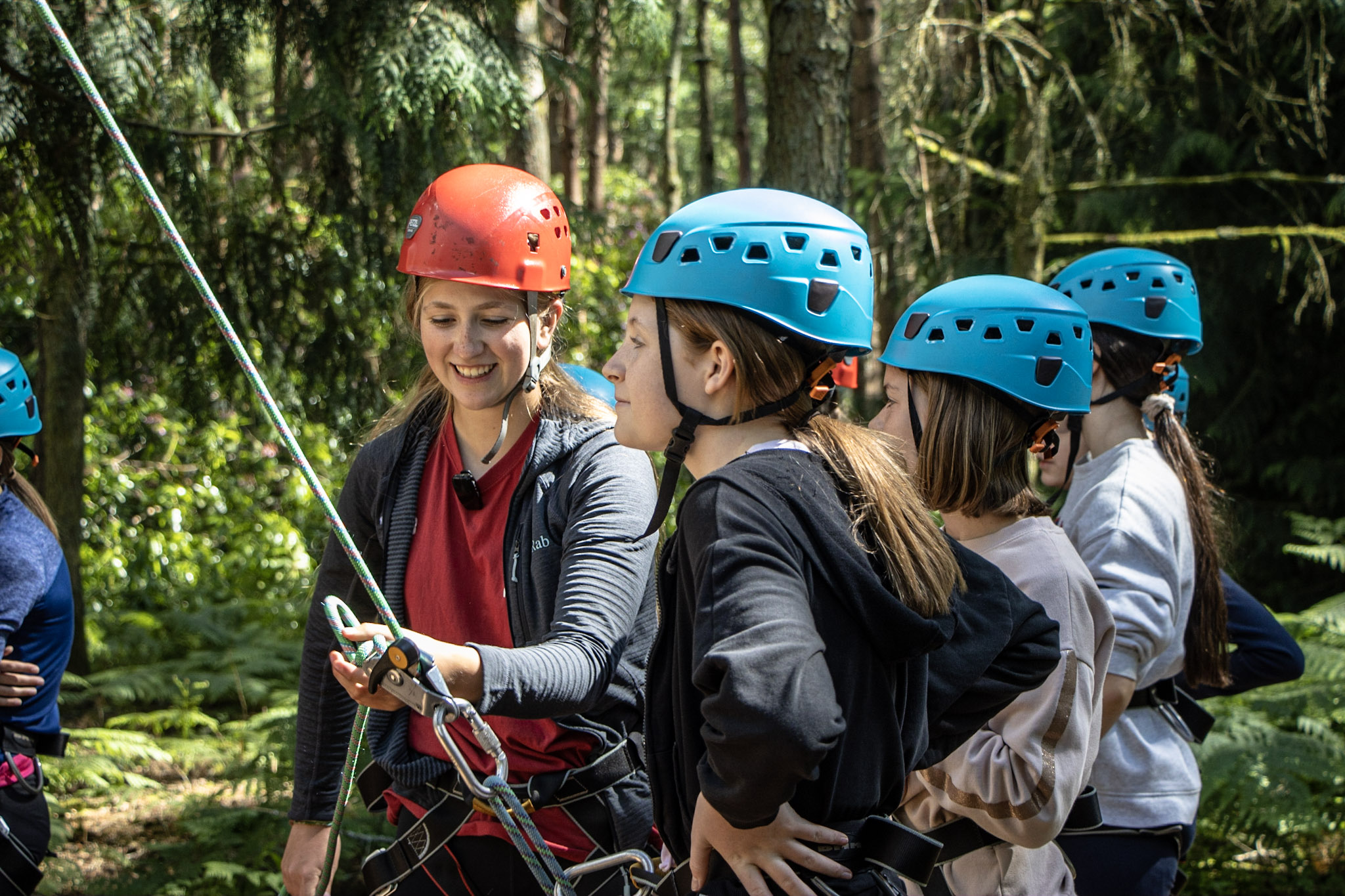 Kickstart your journey towards the best job in the world!
Through our popular apprenticeship programme, we'll equip you with everything you need to kickstart your career in the great outdoors.
We've been providing activities from our adventure hub in the New Forest National Park in Hampshire since 2003. And with over 20 years of 5-star outdoor instruction experience under our belts, we've got the knowledge and we're ready to share it with you.
Working your way towards the Level 3 Outdoor Activity Instructor Apprenticeship, we'll show you the ropes and help you gain a whole host of qualifications to be able to deliver both land and water based activities to people looking to make the most of their time in the great outdoors.
You'll explore rivers, woodland and more, all whilst learning from some of the best instructors in the industry.
Register your interest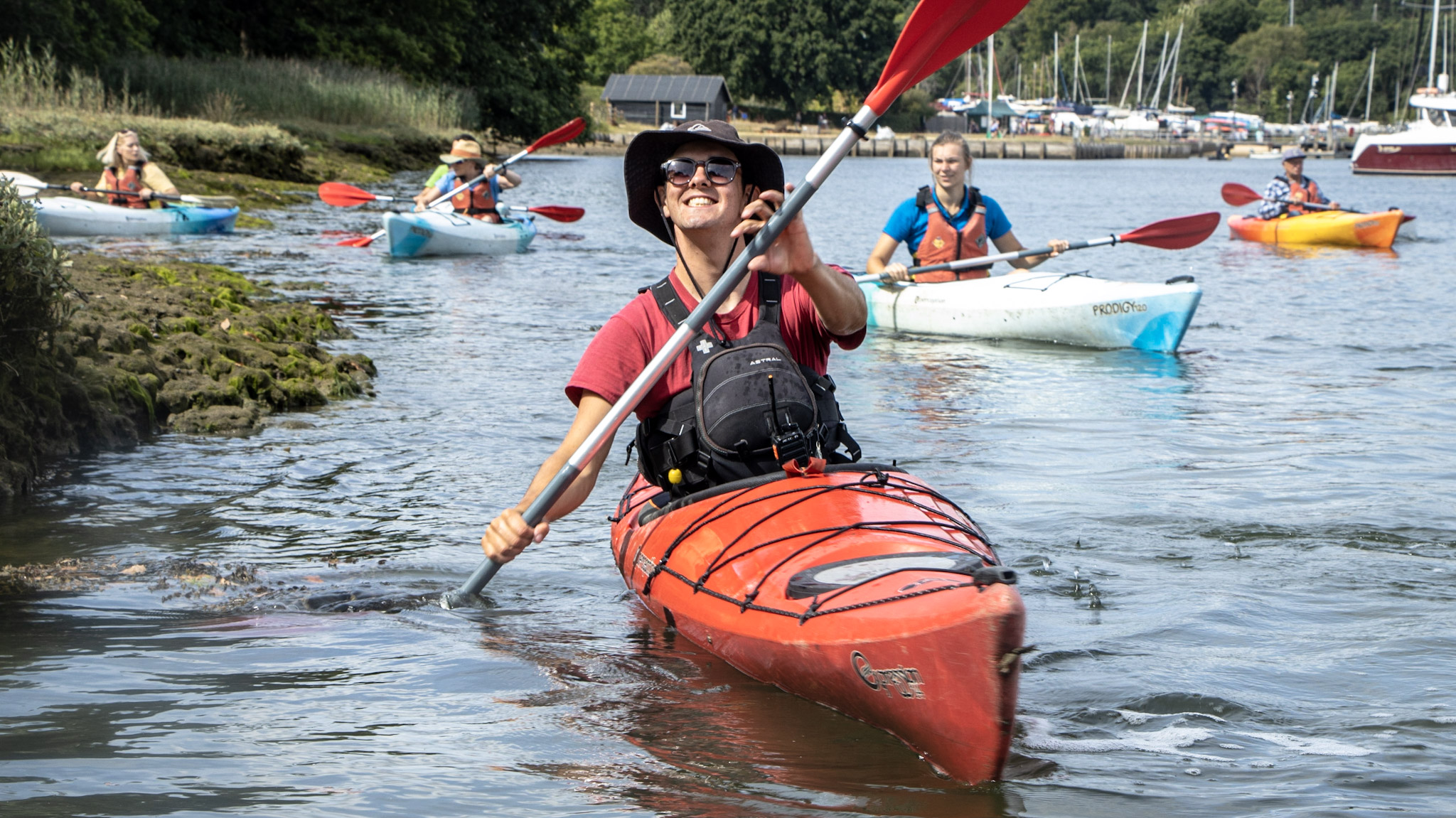 This apprenticeship is for you if...
You've just finished college, or something similar and you're looking for your next challenge
You're working full-time or part-time but you're ready to try something new
You love spending time in the great outdoors
You're good with people
You're keen to learn from industry experts
You want to deliver experiences to a variety of customers
You want a range of industry qualifications under your belt
You want to feel fully prepared to develop your career in the outdoors
You're 18+ years with a good level of fitness in the water and on land
Please note, due to our rural location having limited access to public transport, a full driving licence is highly desirable. In any case, you will need to be able to get to us everyday.
Qualifications you'll work towards...
British Canoeing Paddlesport Leader
British Canoeing Paddle Explore Award
British Canoeing Canoe Personal Performance Award
British Canoeing Touring Personal Performance Award
British Canoeing Sea Kayak Personal Performance Award
British Canoeing SUP Personal Performance Award
British Canoeing Paddlesport Safety and Rescue Course
High Ropes ERCA instructor award
Low Ropes Training
Archery GB Instructor Award
Bushcraft Training
MIAS Mountain Bike Leader Award
2-Day Outdoor First Aid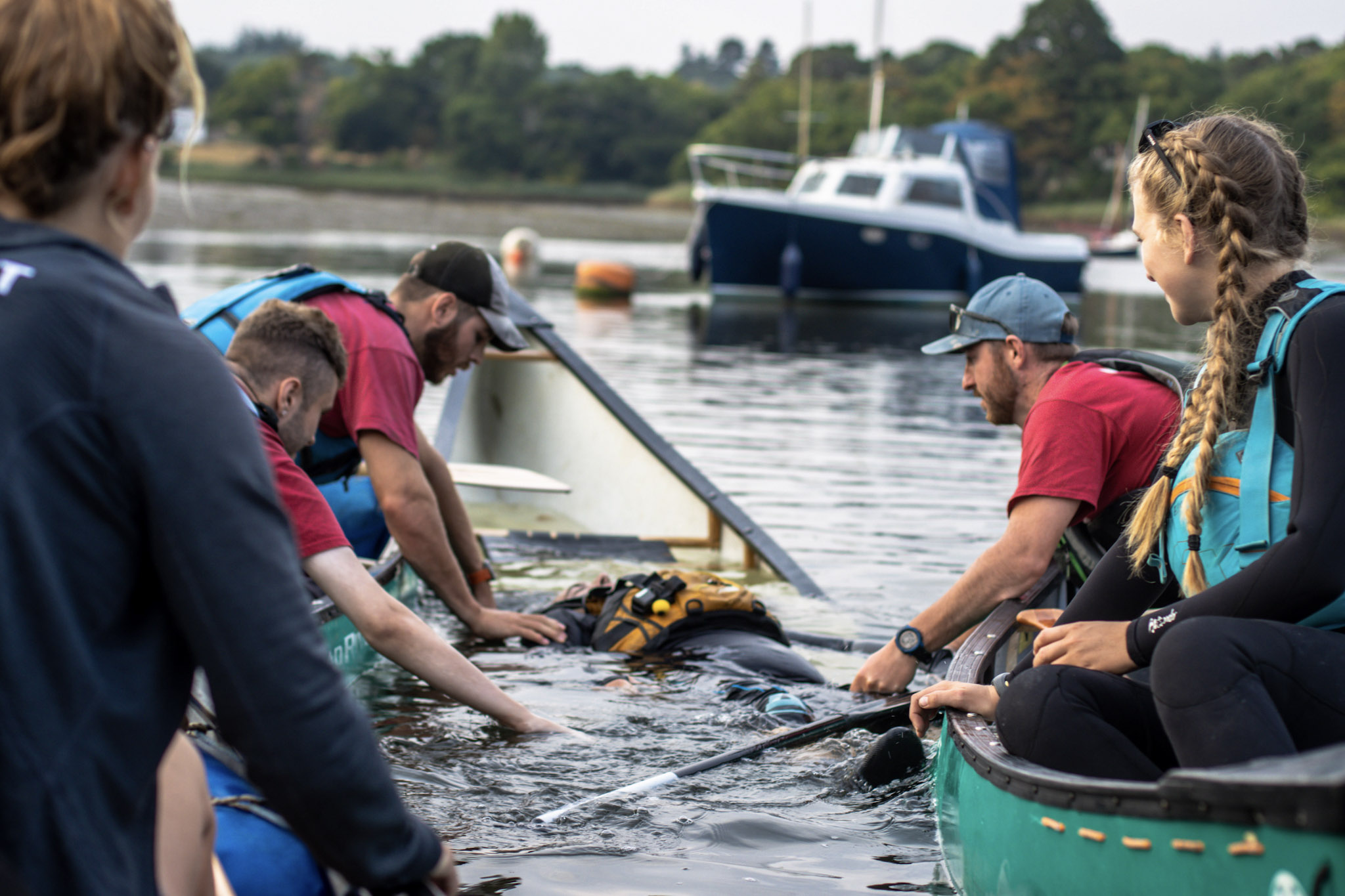 Ready to kickstart your career?
Register your interest in our Activity Instructor apprenticeship programme today.
Register your interest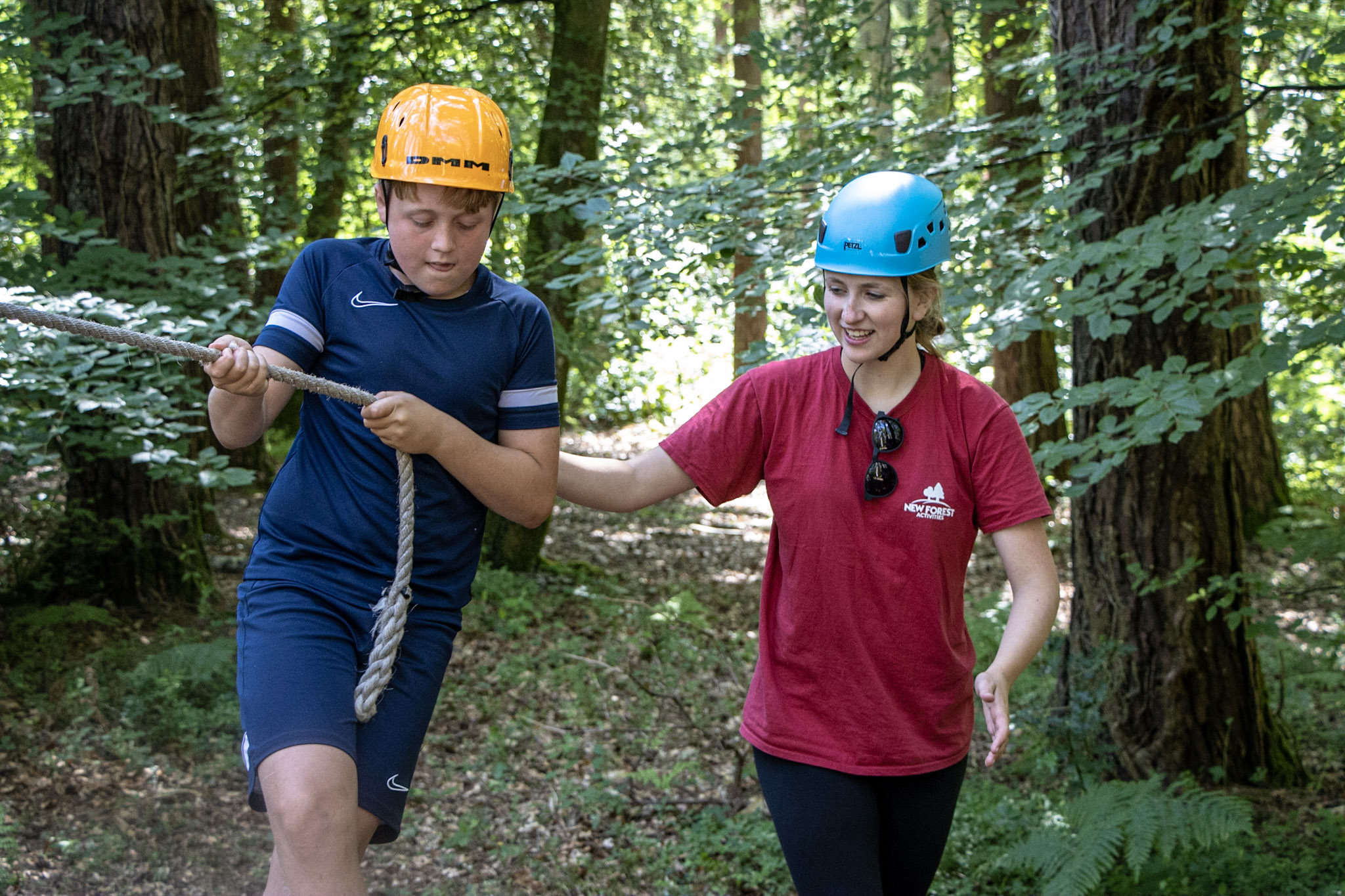 Career progression
You'll finish your apprenticeship ready to start or develop your career in the great outdoors. You'll also get an opportunity to continue into a seasonal instructor role at New Forest Activities, providing you with a great opportunity to get some experience under your belt immediately after the course ends.
Some apprentices however, choose to relocate after completing the course and we can help you get together your CV and supply references too.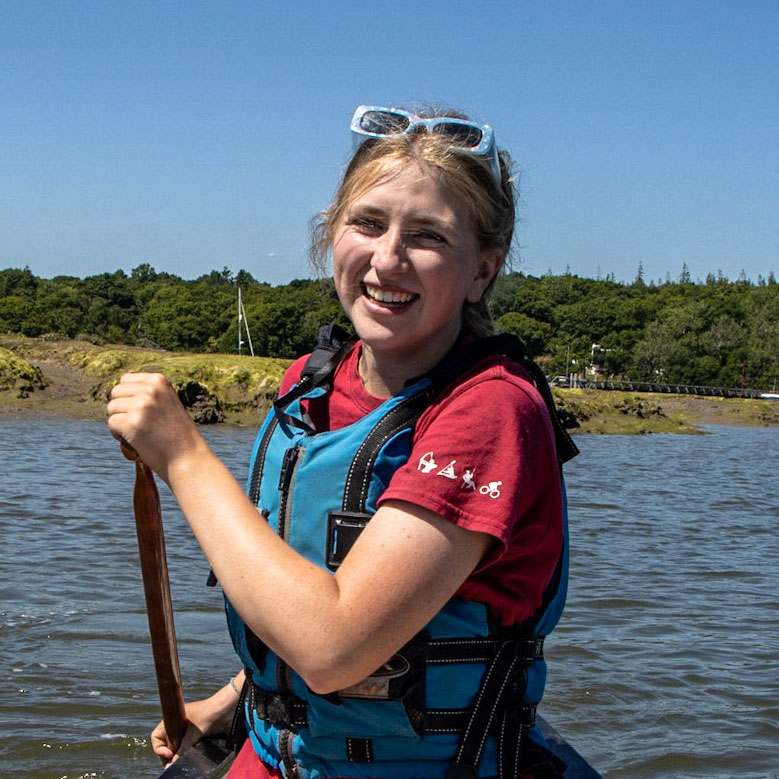 Since becoming an instructor, I've become more outgoing and a lot more confident speaking infront of people whether that's a big group, or individuals.
Sound like the apprenticeship for you?
Click below to register your interest and we'll be in touch with next steps.
Register your interest
FAQs
See the answers to some of our most frequently asked questions below.
How much will I be paid?
You'll be paid a monthly wage of £915.20 based on a full time role. This is at the apprenticeship rate of £5.28 per hour. Apprentices are paid for their normal working hours and training that's part of their apprenticeship (usually one day per week or 20% of their total hours/week). You'll also get paid holiday and have the option to join our pension scheme. Remember you're also getting £'s worth of qualifications, which is the primary reason for doing an apprenticeship. After one year your rate of pay will increase according to your application to the role and the qualifications gained.
What qualifications will I earn?
You'll get the Ofqual Level 3 Outdoor Activity Instructor qualification. Find out more about that here. You will also be given the opportunity to earn a number of activity specific qualifications. These are listed above, however it's up to you to earn the necessary skills to be ready for the training and assessments. Your work experience will provide you with some of this, however you will need to practice and apply yourself outside of work for the higher level awards.
How many hours a week will I work?
Our activity centre is open 7-days a week and you'll be required to work weekends as standard. Your working week will be 8 hours per day, 5 days per week with some longer and shorter days as work loads dictate.
How long is the apprenticeship programme?
Our Activity Instructor Apprenticeship runs for 12-18 months depending on your speed of progress through the scheme.
When can I start?
We're looking for our activity apprentices to start with us from March 2023 onwards.
Where will my apprenticeship take place?
Your apprenticeship will take place from our activity centre based in Beaulieu, Hampshire. We operate multiple activity sites within the village where you will be delivering our activities.
Do I need to be able to paddle?
Not at all! Any previous experience will be useful, but we'll spend the first few weeks getting you up to speed before moving into formal training and assessments.
Do I need to be able to swim and/or be a strong swimmer?
Yes, we do require you to be a competent swimmer to take part in this apprenticeship.
What clothing and equipment will I need?
You'll need to bring your own clothing and footwear suitable for the outdoors, in all kinds of weather. We'll provide you with all the equipment you need to complete the course, however, becoming an Outdoor Instructor will require a degree of investment in your own personal clothing and equipment. We are able to support you in acquiring this and can provide a great value equipment package for those that need it.
Are the qualifications I gain nationally recognised?
Yes! British Canoeing, Archery, MIAS Mountain Biking, ERCA High Ropes and First Aid awards are issued by National Governing Bodies. The other experiences we offer will equip you with the transferrable skills needed to deliver these sessions at other centres, subject to their own in-house induction and training processes. Bushcraft is a great example of this.
Are there age restrictions?
Yes, we require participants to be aged 18+ due to solo working and leadership on activities.
Can I come and visit the centre beforehand?
You certainly can! Get in touch using the contact form on this page and we can organise a suitable date and time to come and visit us.
Have another question?
Get in touch with our team today. We'll be happy to help!
Get in Touch
Register your interest...
Drop your details into the form below to register your interest in our Outdoor Activity Instructor Apprenticeship scheme. We'll be in touch regarding next steps and provide you with further details on the application process.