Family Days Out
Create memories to last a lifetime!
Things to do with kids in The New Forest
We understand that trying to find things to do with kids that the whole family will enjoy can be tricky, especially when it comes to pulling them away from the tech and getting them to enjoy the great outdoors. Family days out are precious, and we want to help you make the most of your time together.
The pure joy we experience when we spend quality time with our children is priceless. So let laughs be had, memories be made and stories be told; during the car ride home and beyond. Why not join us for a guided Canoeing tour on the stunning Beaulieu River? Or perhaps enjoy learning Archery together against a beautiful New Forest backdrop.
We've got adventures big and small for families big and small. Book online, or get in touch with our team today.
Why outdoor activities?
Families are constantly being pulled in different directions, and outdoor adventures are a great way to come back together and bond as a family. So, whether you're on a family holiday in The New Forest, or you live locally and are looking for things to do with kids for a day in The New Forest; we have an exciting range of activities to suit all ages and abilities.
Family Days Out. Sorted.
Click below to see our full range of things to do with kids in The New Forest.
Book Now
Best Selling Activities
A selection of our most popular adventures.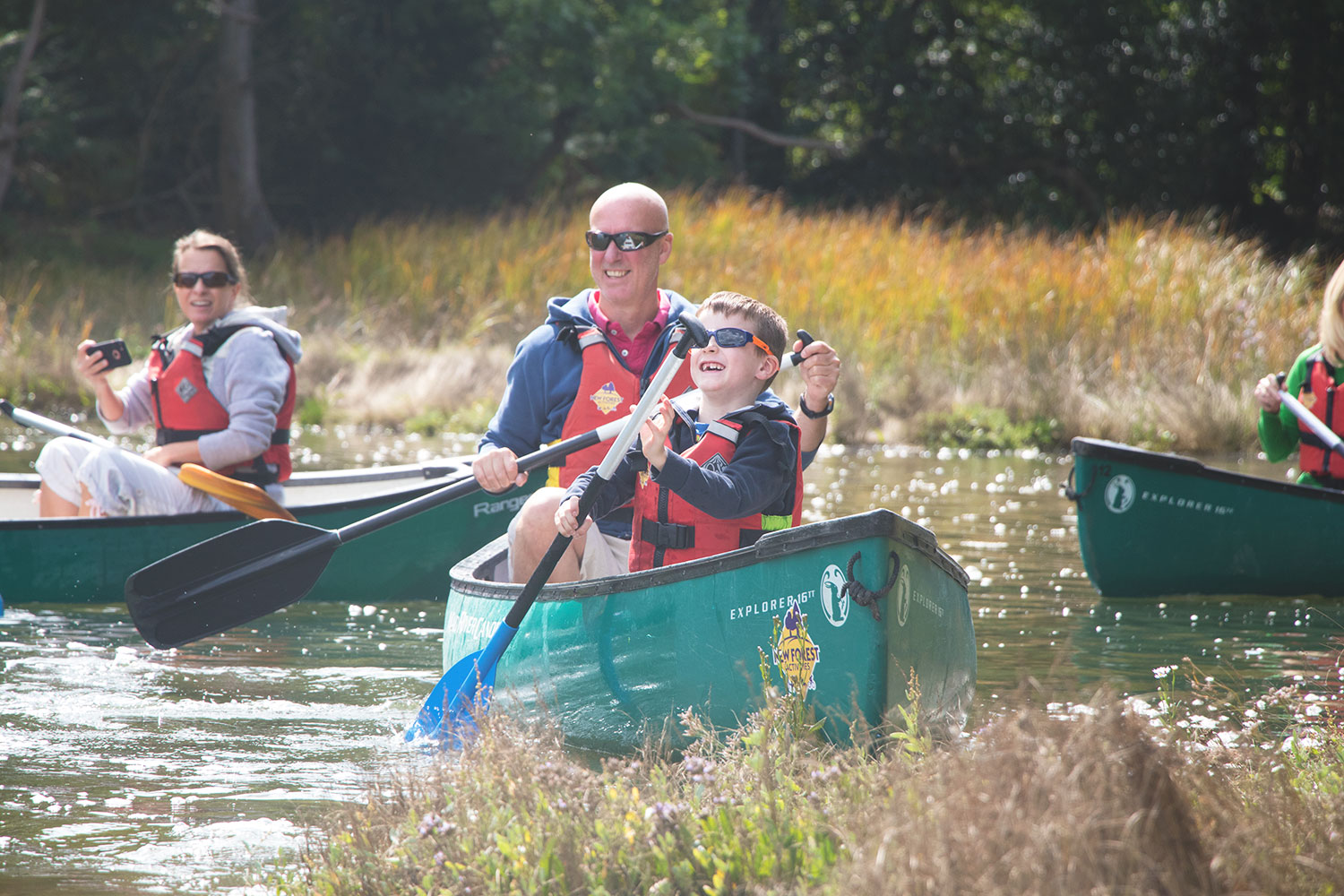 Family Canoeing
Experience the sights and sounds of the Beaulieu River during this 90-minute guided canoeing tour. Our 2-3 seater canoes make this the perfect activity for families looking to paddle together.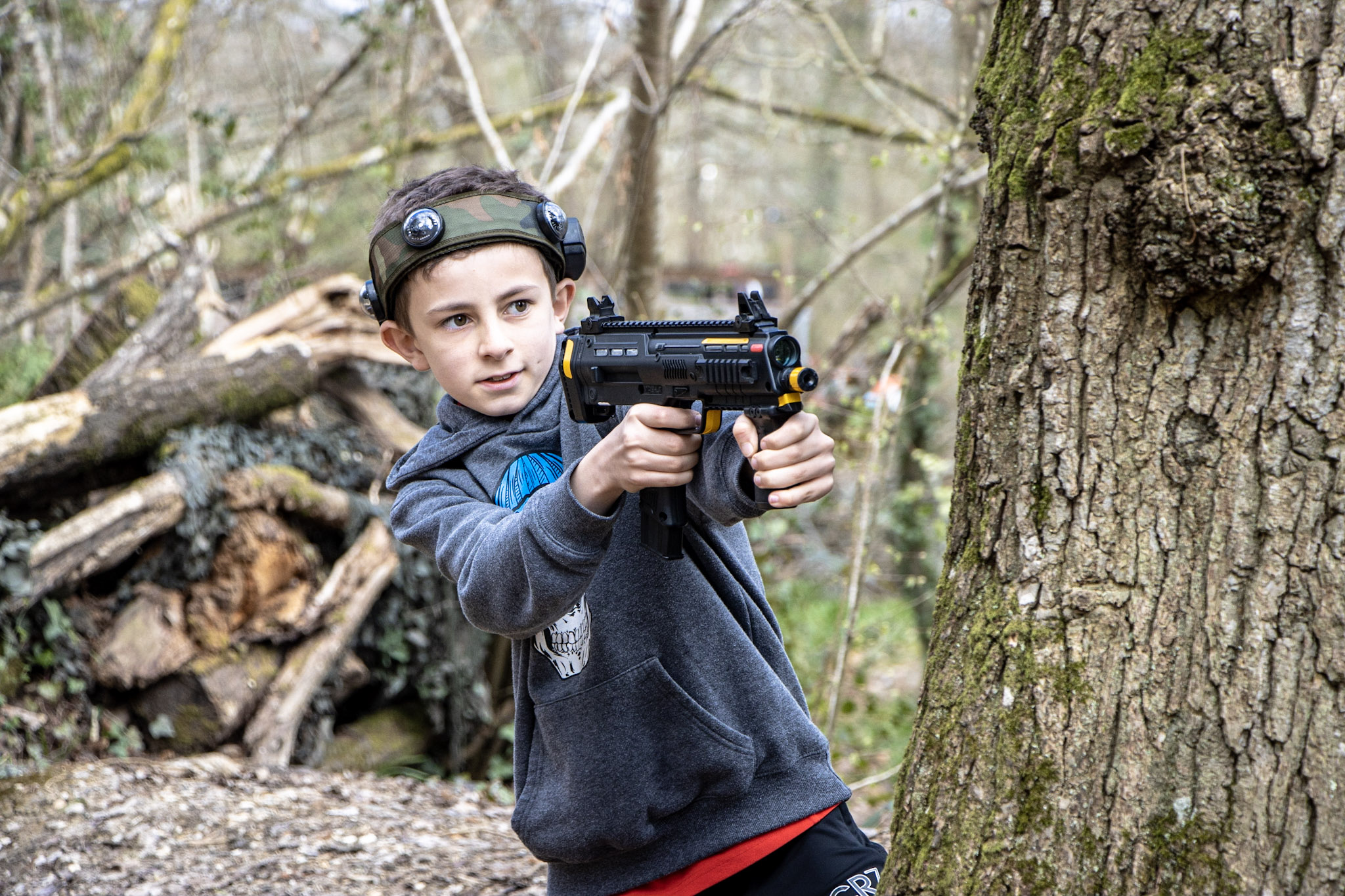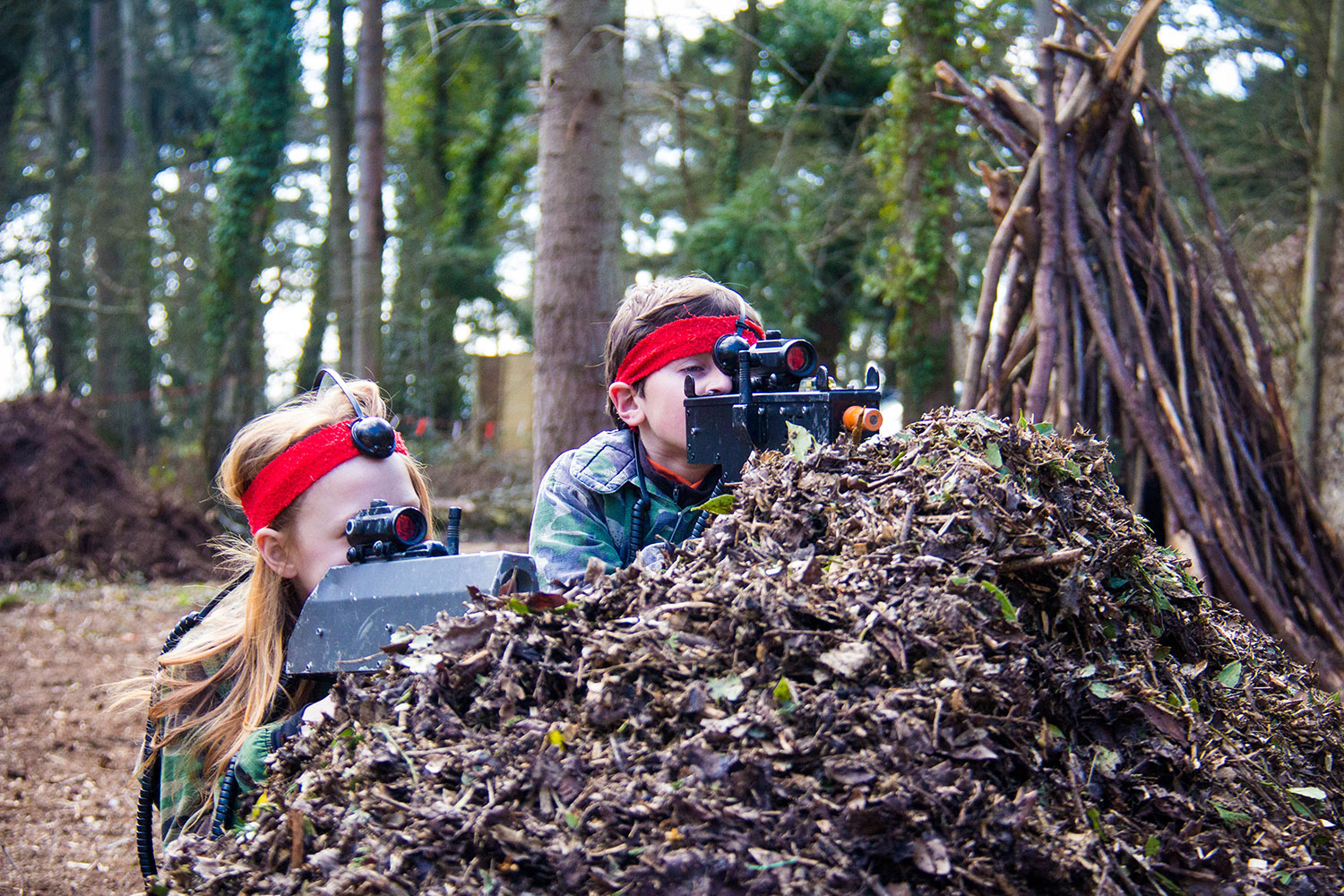 BattleZone
Take on Mum and Dad on the battlefield during this action-packed laser tag experience. Like paintball, but without the pain and more of the fun! Expect epic wins and heroic tales during the car ride home.
100% Satisfaction Guaranteed
Or your money back!
Have a question?
Talk to a member of our team today.
Get in Touch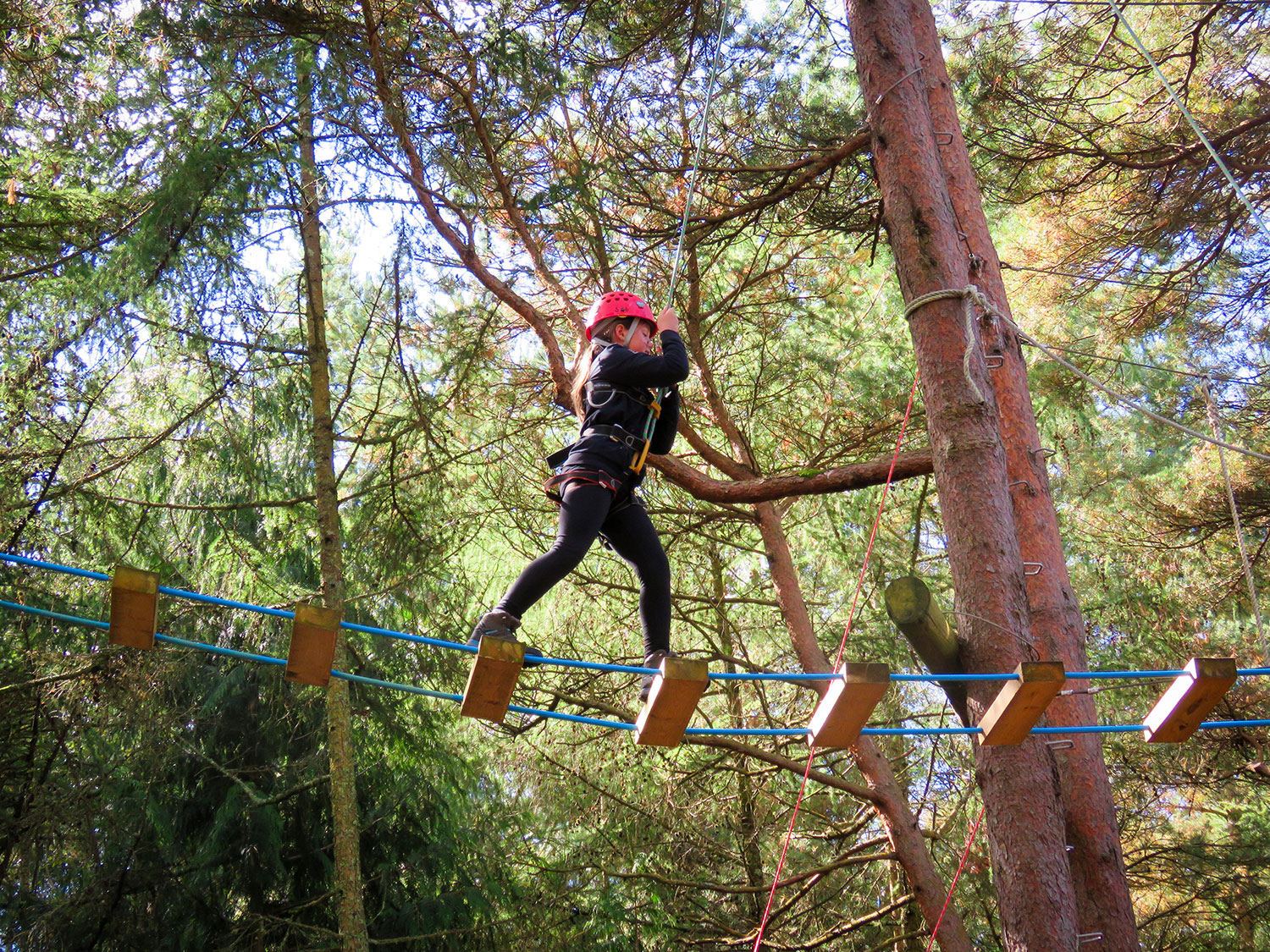 Woodland Adventure Day
If you're looking for a full day of fun, which will leave the kids reminiscing for days to come, our Woodland Adventure Day could be just what you're looking for! Enjoy a full day embracing a range of exciting activities in the beautiful New Forest woodland. Kick your fanciful day off with a bushcraft workshop, before testing your aim with a bow and arrow on the range.
After a break for lunch, it's time for an aerial adventure in the trees on our treetop ropes course. Traverse the ladder bridge, take on the aerial obstacle course or jump from a height from our high-all aboard.
This full day of fun is a great way for the family to come together, create lifelong memories and try out a range of exciting woodland experiences.
Book Now
"A great family adventure session"
A fantastic adventure experience crewed by a very friendly and professional team. Canoeing down the Beaulieu River was a wonderful experience and the guides were competent, knowledgeable and made it fun too!
"Bike hire for the day"
We hired two bikes along with a child seat for the day. The trail that was recommended was great, bikes in really good condition and the staff very accommodating. We will definitely be back to do the canoeing too next time!
"Brilliant canoe trip for all the family!"
Totally brilliant trip. We did a family canoe for 90 minutes up to Beaulieu and it was amazing. We were well prepared with excellent equipment and guided all the way. The staff were lovely and so helpful and our group of 4 adults, 4 children and 1 dog had a fantastic time. Can't fault the experience at all.
"Excellent morning out!"
The second time we've booked an activity, Archery this time. Our instructor Jonathan explained everything really clearly and we had an excellent time. As before, the staff are really first class.
"Great day out with the kids"
We had a great experience with this organisation. We were lucky enough to pick a sunny, dry day. The location was beautiful. Our instructor, Leander, was friendly, encouraging and informative. All equipment was clean and looked after. We spent a fun hour and a half paddling up the river, being helped by our instructor to improve our paddling and steering skills and being told all about the local plants, wildlife and area. Would definitely recommend.
"Great family fun!"
What a fabulous morning on the Beaulieu River. My partner and our 4-year-old son absolutely loved it. Dani our instructor was lots of fun and very informative. We'd highly recommend.
"Great, friendly, enthusiastic people"
I wanted us to do something outdoors as a family. We hired 4 bikes and took a great ride by the river. Excellent bikes. We then did canoeing which was fantastic – we loved the knowledge of the staff, about the history of Beaulieu. We will definitely be going back to Forest Activites.
"Hands down, one of the best days out we've had!"
My daughters and I took canoes with an instructor up the Beaulieu River. They kitted us out in all the right gear and we stayed dry throughout. The instructor was not only knowledgable with the canoes but also the flora and fauna too. We saw all sorts of wildlife including hundreds of jellyfish (that don't sting) and a month later, the kids still talk about it!
Gallery
Take a look at what your day with us might look like…
The adventure starts here!
Click below to see our range of things to do with kids in The New Forest.
Book Now