Kayak Hire
Enjoy the tranquillity of the Beaulieu River at your own pace.
Book Now
Kayak Hire in The New Forest
Looking for an unforgettable, self-guided kayaking experience?
With so much wildlife to see and hidden creeks to discover, there's no better way to explore the Beaulieu River than by kayak.
Head out on single or double sit-on-top kayaks and explore the Beaulieu River's wide-open waters. Bask in the sunshine, cause a splash, or spend an afternoon drifting on the river's calm waters – it's up to you!
These are self-guided sessions, so after a quick briefing on arrival, we'll give you all the kit, a map of the river and then send you on your very own river adventure!
Please note, this activity is self-guided so you must be able to swim.
What's Included?
Sessions last for 2-hours, giving you plenty of time to explore
The use of easy to paddle, single or double sit-on-top kayaks along with safe modern equipment
Dry storage so you can take valuables on the water with you
A map and guide to the river showing where you can and can't go
Instructions from a qualified coach before you set off, with guidance on route choices
Toilets and changing facilities available on-site
Please note: We require a minimum of 2 and a maximum of 4 people per group for kayak hire. This helps us to manage noise levels on the water, ensuring a tranquil environment for the Beaulieu River wildlife.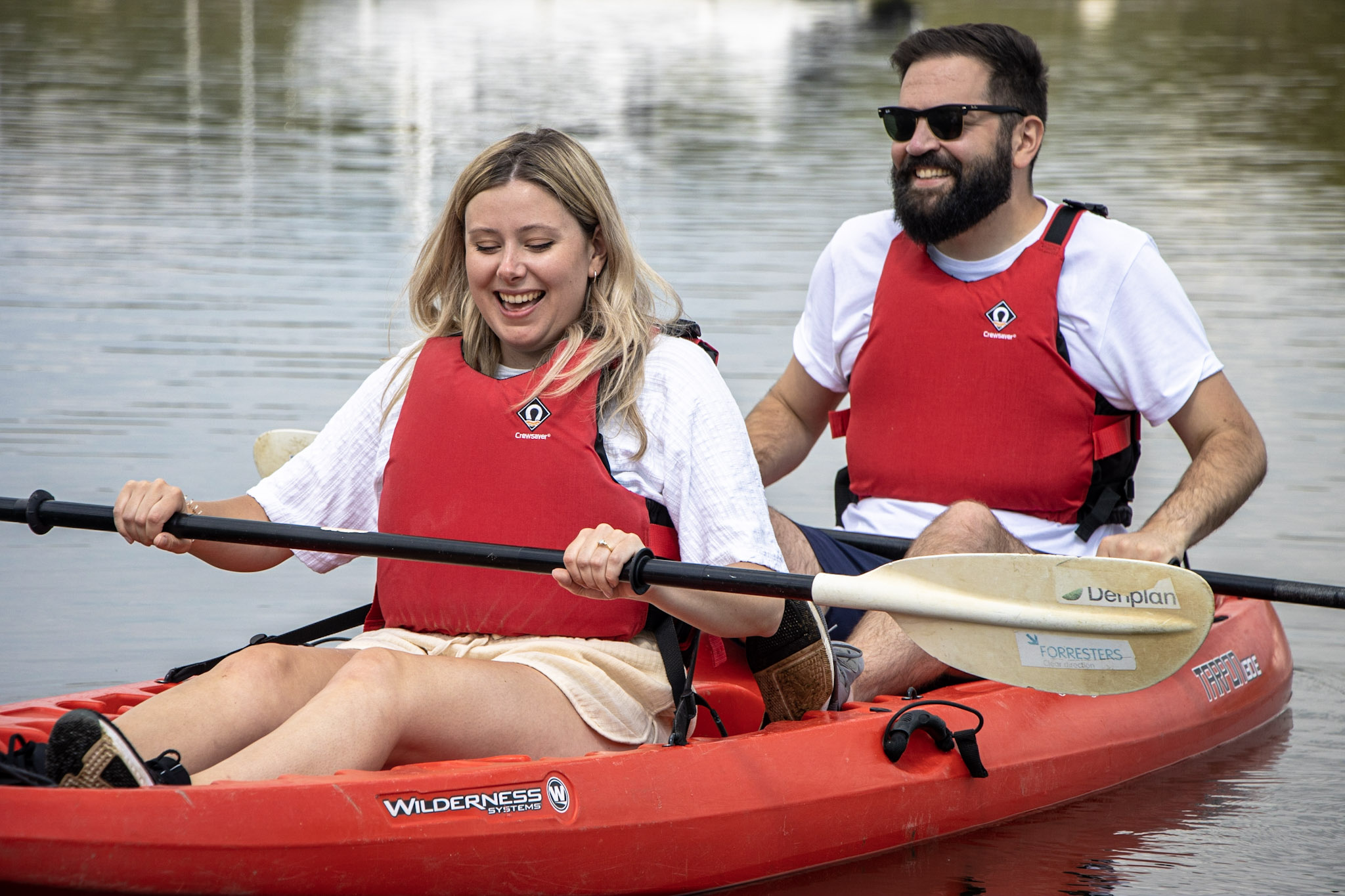 Video Library
Watch some handy videos about our kayaking activity.
Your kayaking questions, answered
In this video, we'll answer all of your burning kayaking questions.
How to prepare for your water activity
Want to know what to wear and what to bring? Watch this video!
Book with confidence.
As one of the #1 things to do in The New Forest, we're confident that what we do is excellent and provides real value for money.
However, if for any reason we let you down, you'll be eligible for our 100% satisfaction guarantee and we'll refund you your money, no questions asked.
Watch the video to find out more!
Price
£25 Single Kayak (12+ years)
£50 Double Kayak (10+ years)