We are hiring....
You'll guide and inspire participants in the great outdoors. Enjoy the perks of a supportive team and breathtaking locations, fostering personal growth and creating unforgettable experiences. We thrive in adventure, teamwork, and the splendor of nature.
Join our Activity Team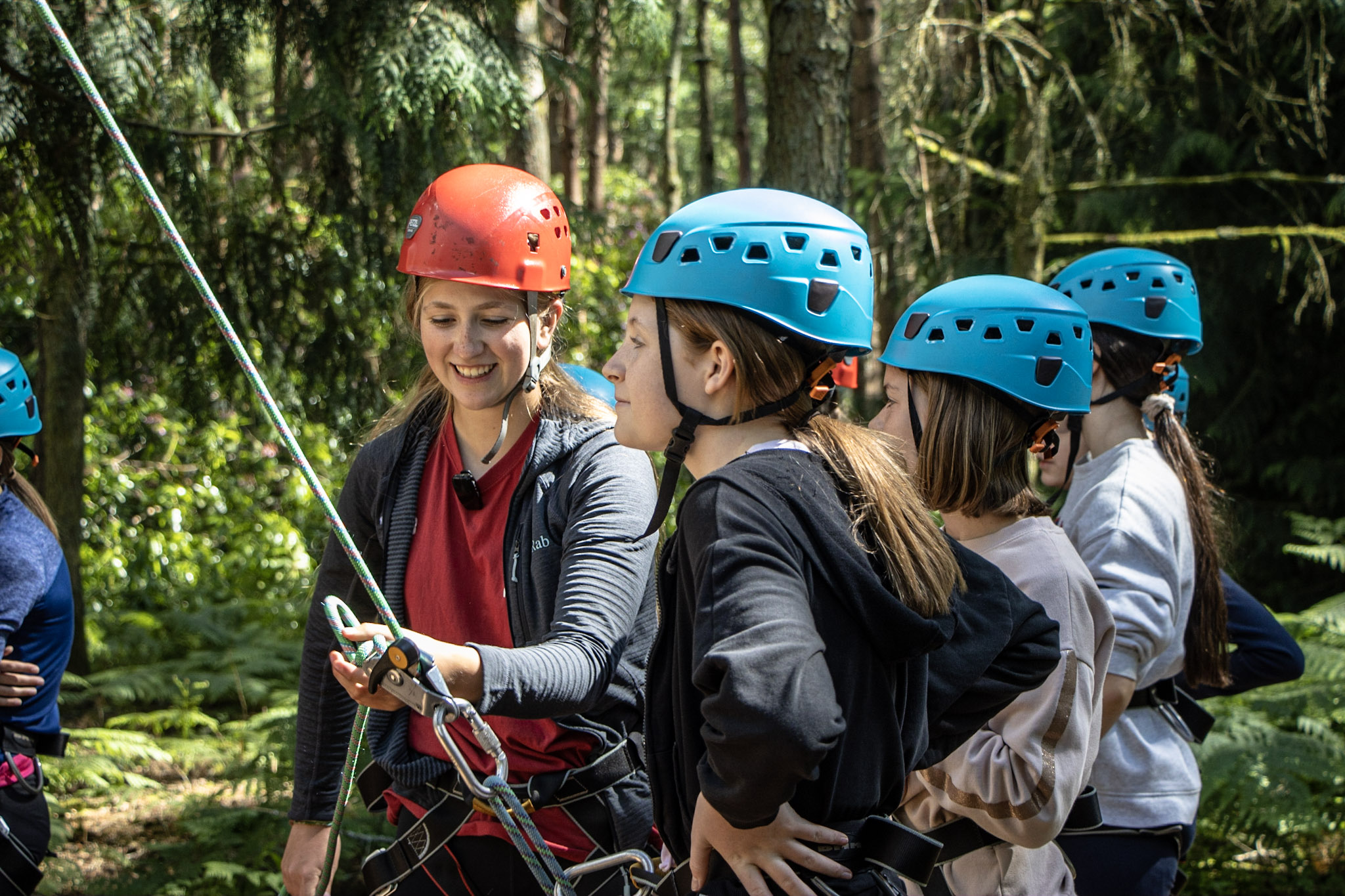 Activities Instructors have the best job in the world!
We are always looking for talented instructors to join our team. We do have an large intake of instructors each March / April to train ready for the peak season.
Instructors are welcome to live at our staff campsite in The New Forest for the Spring and Summer. You'll be based in Beaulieu in the heart of the New Forest National Park. Be part of a great team delivering a brilliant range of outdoor activities to our wonderful clients.
The Role
Outdoor Expertise: Deliver diverse outdoor activities, from canoeing and kayaking to high ropes and camping.
Safety First: Ensure participants' safety through professionalism on activities, equipment checks and following Ops & risk assessments.
Engaging Instruction: Deliver clear, enthusiastic, and engaging instructions for participants of all ages and skill levels.
Team Collaboration: Work closely with a dynamic team, fostering a supportive and cooperative atmosphere.
Customer Interaction: Provide excellent customer service, addressing inquiries and ensuring participants' satisfaction.
Skill Development: Help participants enhance their outdoor skills, boosting their confidence and passion for nature
Emergency Response: Be prepared to handle emergencies, administering first aid and following safety protocols when necessary.
Environmental Stewardship: Promote environmental awareness and responsible outdoor practices among participants.
Adaptability: Be flexible to adjust activities based on weather conditions and participants' abilities, ensuring a positive experience for all.
If you're interested in an Activity Instructor role at New Forest Activities, please contact Steve at steve@newforestactivities.co.uk to arrange a chat.
Register your interest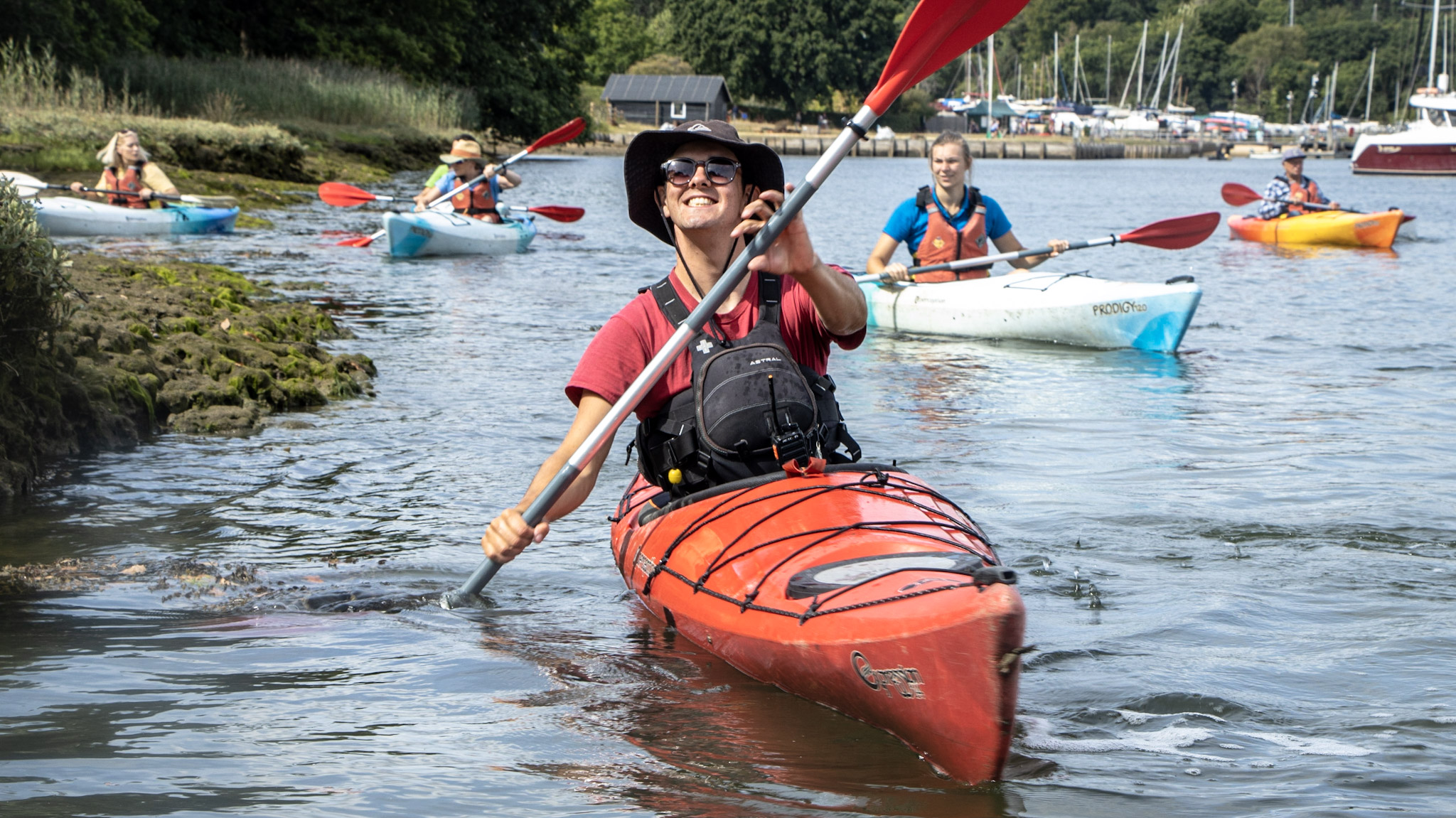 This is you
Motivated and keen to progress, you'll enjoy working outdoors in beautiful and exclusive environments. You'll need at least 2 of the following qualifications:
First Aid Award
Paddlesports Leader
British Canoe Coach
Sea Leader Award
ERCA High Ropes Certification
ERCA Low Ropes Certification
Archery Coach
Cycling Guide and Bike Maintenance
Bushcraft Qualifications/Experience
A D1 driving licence with no endorsements
Don't have any qualifications? Get in touch to enquire about our apprenticeship opportunities.
The benefits
Clear progression and personal training plan to help you to meet your potential
Option to enrol onto our pension scheme through Scottish Widows
Staff discounts and deals on equipment and clothing
Option to buy technical items of uniform at significantly reduced prices
Working with a variety of clients offering proper activity experiences (not just "taster" sessions)
Access to some of our equipment and venues for training and fun
Family and friends discounts so you can enjoy activities with others
Supportive colleagues with years of industry experience, ready to help you to learn and grow
Camping accommodation optional in The New Forest on our campsite (with a small salary sacrifice)
FAQs
See the answers to some of our most frequently asked questions below.
How much will I be paid?
You'll be paid monthly at a rate of £10.42 per hour. Some contacts can be flexible (Zero Hour) and therefore you'll receive your holiday pay pro rata rather than accrue holiday.
What qualifications will I earn?
We require our instcutors to be qualified on application. There are oppurtunities for training & development through the season but those needing quailifaticons should see our apprenticeship program
How many hours a week will I work?
Our activity centre is open 7-days a week and you'll be required to work weekends as standard. Full time work will be 8 hours per day, 5 days per week with some longer and shorter days as work loads dictate. We also have staff that work part time around their other life commitments.
How long is a full time seasonal role?
6 months - March to October. We do offer part time hours outside of this period.
When can I start?
We're always looking for talented instructors to start with us. There are alot more hours and work from March to October but its always worth getting in touch with us.
Where will work take place?
You'll be based in Beaulieu, Hampshire. We operate multiple activity sites within the village where you will be delivering our activities.
Do I need to be able to paddle?
Yes, and hold qualifications to lead or coach.
Do I need experience in the industry?
Not Necessarily. We always endeavour to have a good mix of experienced staff and younger team members or those recently qualified.
What clothing and equipment will I need?
You'll need to be ready to instruct in all kinds of weather, we provide all the safety & leaders equipment. We do have many trade accounts deals with manufacturers that can be extended to staff.
Do you have accommodation?
Yes! We have a great campsite where we run residential school and youth trips. Each year we setup a staff area for the spring and summer.
Are there age restrictions?
Yes, we require participants to be aged 18+ due to solo working and leadership on activities.
Can I come and visit the centre beforehand?
You certainly can! Get in touch using the contact form on this page and we can organise a suitable date and time to come and visit us.
Have another question?
Get in touch with our team today. We'll be happy to help!
Get in Touch
Register your interest...
Drop your details into the form below to register your interest in our Outdoor Activity Instructor roles. We'll be in touch for a chat.