BattleZone: The Great Grinchmas Heist
Silent Night... Yeah right!
Book now!
BattleZone: The Great Grinchmas Heist
Running from the 9th to the 17th December, Saturdays and Sundays
In a festive holiday clash, the Grinch has pulled off his most mischievous stunt yet, crash-landing Santa's sleigh and scattering his precious presents across the BattleZone!
Team up with Santa's merry band of Elves to recover Santa's gifts and rescue his sleigh to save Christmas, Or side with the Grinches goons, determined to keep the loot and turn your holiday 'Grinch-tastic' green?
Get ready for a yuletide showdown that'll have you ho-ho-hoing all the way!
Book now!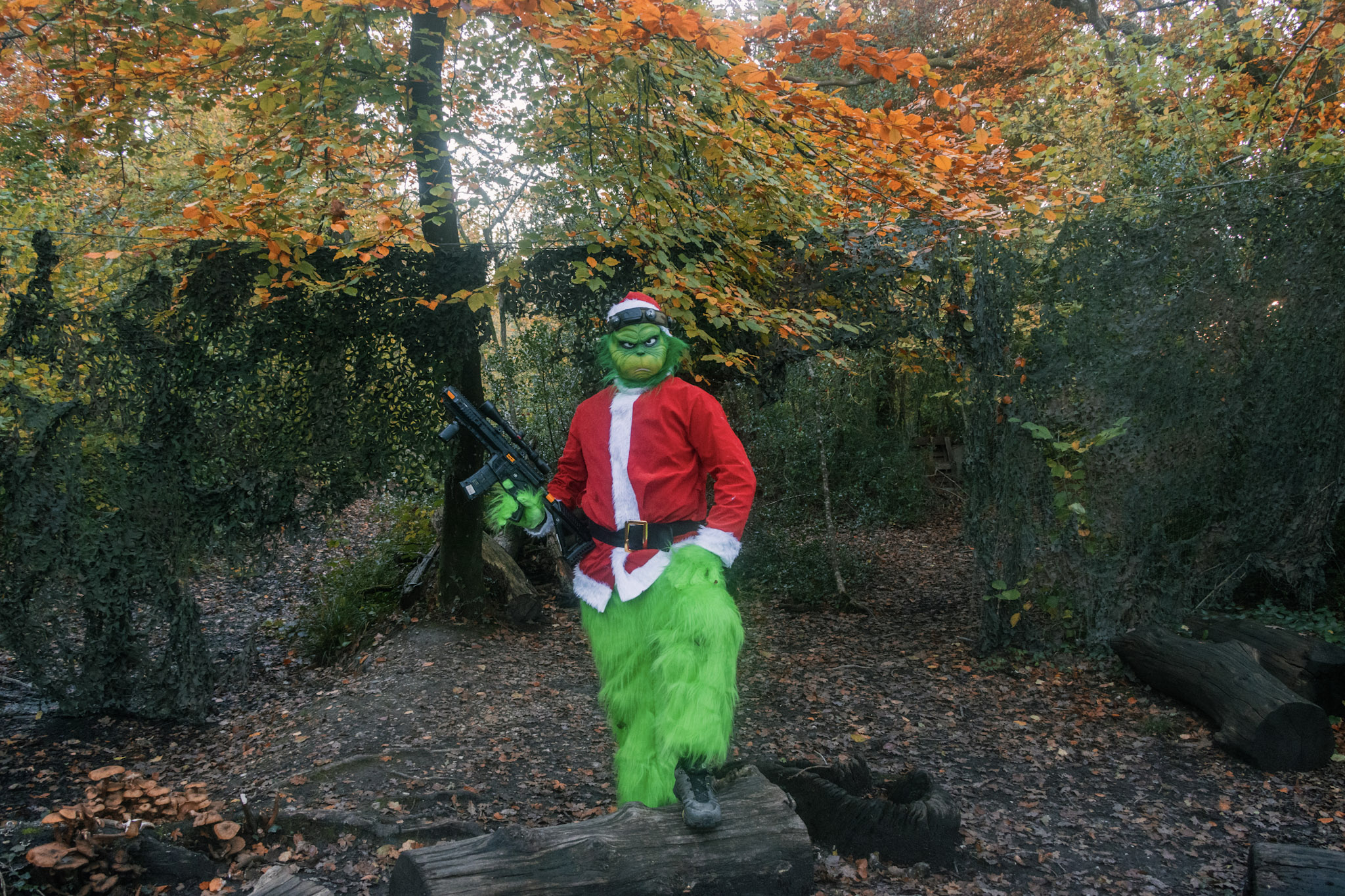 What's Included?
Expert Elf and Grinch instructors to guide the festivities
2 hours of festive scenarios following a captivating story
Crawl, hide and travel through our Christmas themed woodland
A Christmas treat for each child
Unlimited life spawning
Unlimited Ammo
Variety of full-size model weapon choices
Book now!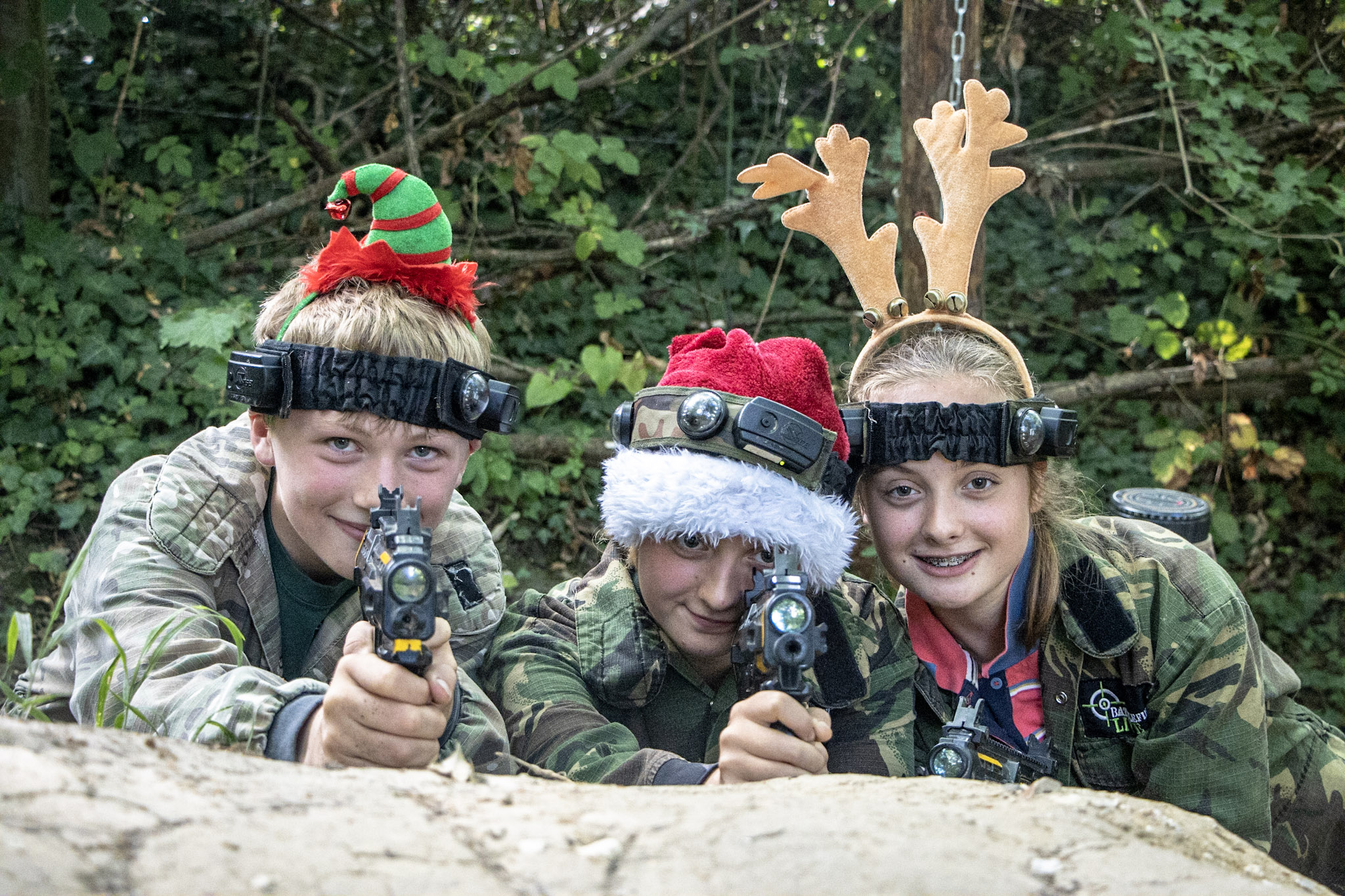 Video Library
Watch some handy videos about our BattleZone activity.
Your BattleZone questions, answered
In this video, we'll answer all of your burning BattleZone questions.
How to prepare for your land activity
Want to know what to wear and what to bring? Watch this video!
Book with confidence.
As one of the top things to do in The New Forest, we're confident that what we do is excellent and provides real value for money.
However, if for any reason we let you down, you'll be eligible for our 100% satisfaction guarantee and we'll refund you your money, no questions asked.
Watch the video to find out more!
Price
From £17.50 per person (8+ years)