Camping in The New Forest
Create lifelong memories as you sleep under canvas, under the stars.
Your camping adventure starts here!
Not jetting off for your annual holiday this year? Why not adventure a little closer to home and escape to the New Forest National Park for a camping experience to remember? There's nothing quite like emerging from a peaceful nights rest under canvas to take on the day!
Our campsite can be found at Hazel Copse Farm, a working farm in the picturesque village of Beaulieu in The New Forest. We offer grass pitches only, so bring your own kit and set up camp, with all the amenities you'll need for a wonderful camping holiday for families or couples.
Book your Camping Holiday!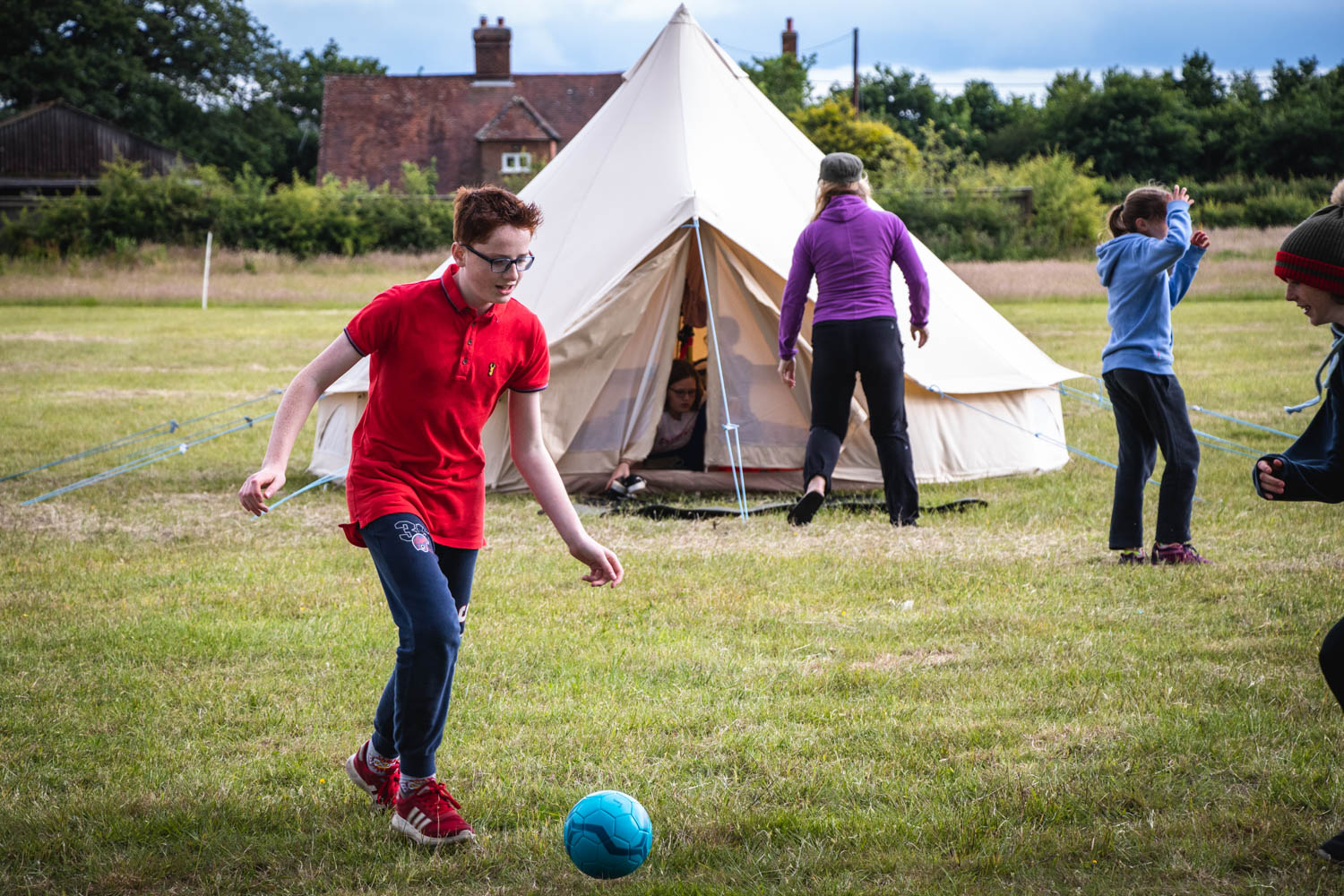 What to know before you book
Find our campsite in Beaulieu, in the New Forest National Park
We welcome families and couples, with a maximum of 6 people per pitch
Book either Friday to Monday or Tuesday to Friday (3 night stays only)
Arrivals between 14:00 – 17:00, depart before 10:00
Car parking available. Additional vehicles charged at £15 (max 2 cars per pitch)
You're welcome to bring your own gazebos
Any BBQ's must be off the ground.
Pitches suitable for tents and campervans
Due to being on a working farm, we're unable to accommodate dogs
Cancel up until 7-days before your stay for a full refund!
We understand that things are uncertain at the moment, so we want to make things as flexible as possible for you.
Book Now
What to expect at our campsite
Your own secluded grass pitch to set up your tent (max 2 tents per pitch)
Clean toilets, showers and washing up facilities
Access to outdoor drinking water taps
No electrical hookup available
Social distancing guidelines to protect you and us
Hand sanitiser at facility entryways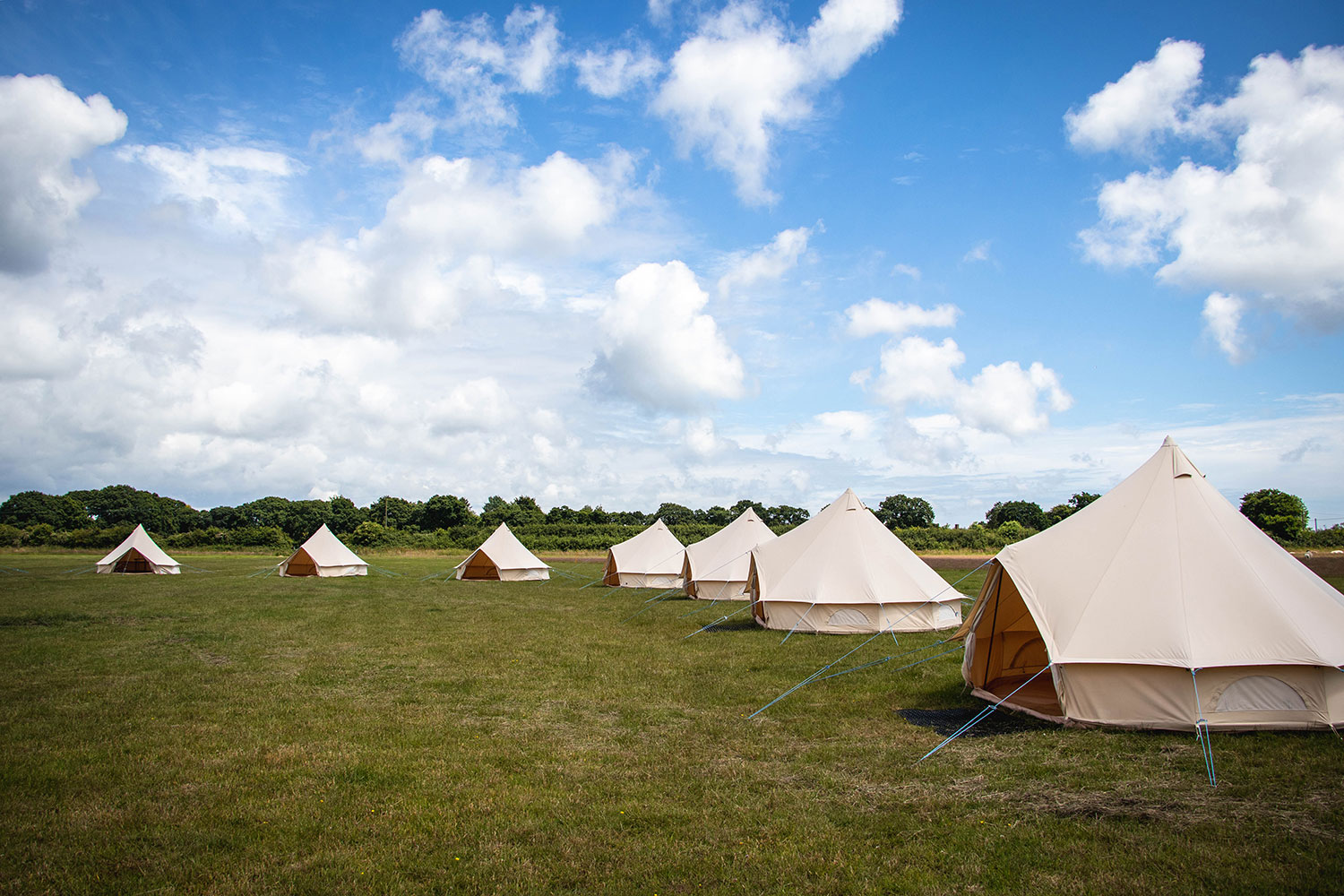 Pricing
See pricing below for our 3-night New Forest camping holidays.
Pricing | 3 Night Camping Holidays
Dates available from May – September
| | |
| --- | --- |
| Date | Price |
| Friday to Monday | £132 |
| Tuesday to Friday | £132 |
Prices are on a pitch basis. Up to 6 people per pitch, 3 night stays only.
Book your Camping Holiday!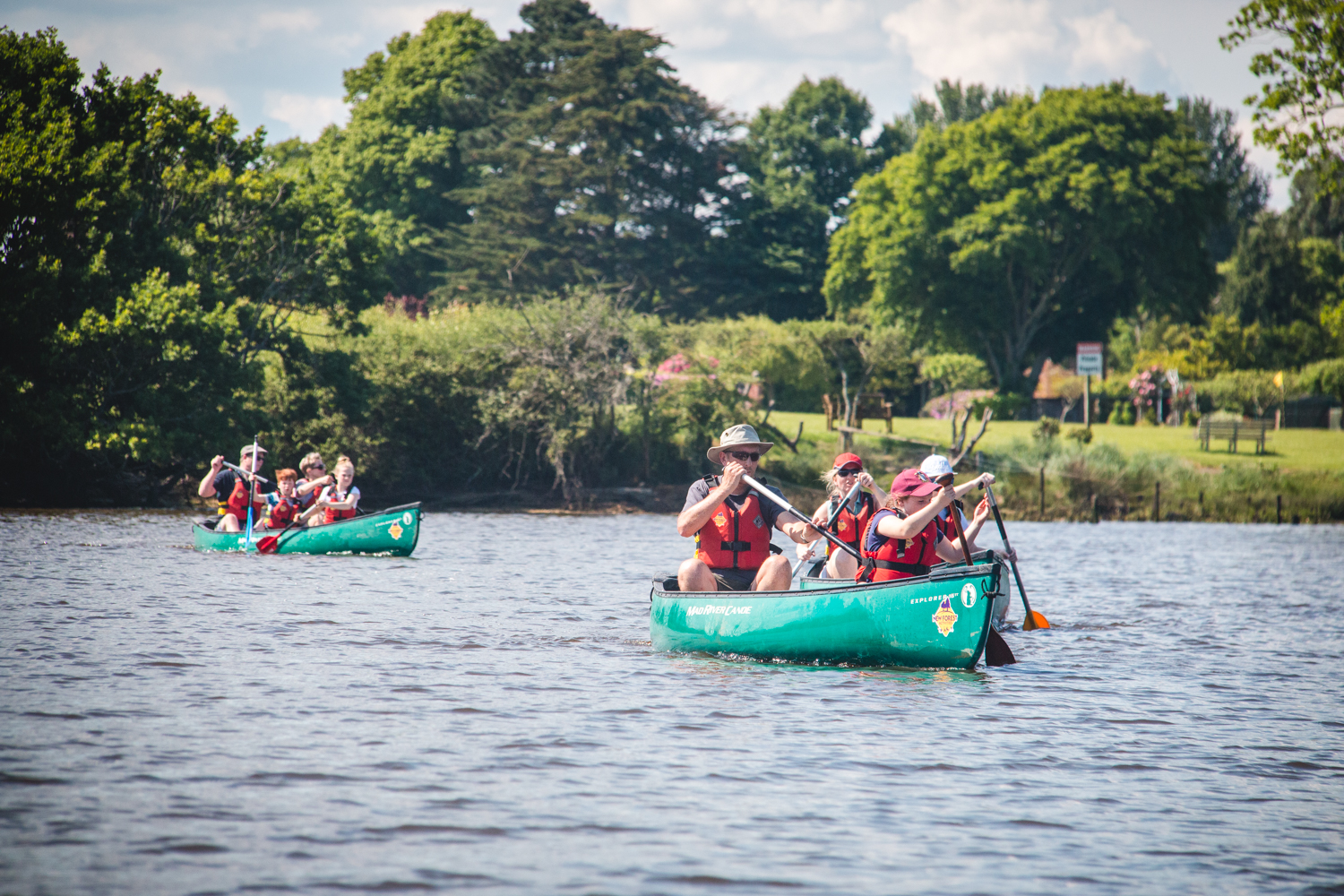 Make it an adventure to remember!
As The New Forest's number one outdoor activity centre, we offer a wide variety of both land and water-based activities to make camping in the new forest even more memorable. From Canoeing and Kayaking on the stunning Beaulieu River to learning new skills like Archery or Bushcraft in the New Forest woodland, you can enjoy a variety of exciting experiences to make this year's holiday or weekend escape one to remember.
Plus, you'll receive 20% off of our activities when you book a camping holiday with us! Just check your camping confirmation email to find your discount code.
See our activities
Camping holidays at their best!
Book your three-night camping holiday in The New Forest today.
Book Now
COVID-19 Pre-arrival Information
We are proud to say that as a business we are COVID secure. Please read the information below to find out how we're making your stay even safer.
COVID-19 Secure Pre-arrival Information for Camping
Failure to comply with any of the COVID requirements as specified below will not only impact your fellow holiday-makers and our business, but also that of our whole industry. The requirements are therefore non-negotiable.
Before you leave home
Check that all members of your party are COVID-symptom free. If any of you have a new, dry, persistent cough, high temperature or loss/change of sense of smell/taste please stay at home and contact NHS Test and Trace on 119 to order a test.
If everyone is well and fit to travel, please consider bringing the following items: hand sanitiser, soap for handwashing, face masks, disposable gloves, disinfectant spray, disposable cloths and a washing up bowl.
Whilst an enhanced cleaning procedure is in place based on government guidelines, you may want to bring your own disinfectant and disposable cloths as our shower/toilet facilities are communal.
On arrival
Please park in our designated car park to check-in for your camping holiday. A member of our team will come to greet you.
Before we check you in, we will need your confirmation that all members of your party are COVID-symptom free.
During your stay
Remember that whatever social distancing and group rules are in place at the time of your stay, they must be adhered to on-site. For the comfort and safety of our team and other campers, anyone not complying will be instructed to leave the campsite immediately.
No visitors are permitted on site.
Stay at least 2m away from anyone not from your own household or within your 'support bubble'. 1m+ when 2m does not allow.
Please stick to your own pitch and respect the separation between pitches. You must not cross other campers' pitches to access facilities, etc.
Follow government guidelines on hygiene routines, wash hands for 20 seconds regularly or use hand santiser if you can't wash your hands. Don't touch your face.
Hand sanitiser is available at the entrance to all communal buildings, please use it on entry and exit.
Please remember that there is only one way in/out of our shower and toilet facilities. Therefore, you will need to exercise care to keep your distance when entering or leaving and we have notices instructing you to give way. Children must be accompanied when using the facilities. You may like to consider wearing a face-coverings when you need to access the facility block.
When using washing up facilities to wash your dishes, please remember to keep your distance from those outside of your own household or 'support bubble'.
If you or a member of your party develop symptoms of a new, dry, continuous cough, high temperature or loss/change in smell/taste, you must not use the facilities. The whole party should pack up and leave the site as soon as possible (informing reception on departure), return to your own home and follow government guidelines on self-isolation and Test and Trace procedures by calling 119, or by requesting a test online here.
On departure
Please confirm with reception on departure that everyone in your party has remained symptom-free during your stay with us.
What else are we doing to keep you safe?
A full COVID-19 risk assessment has been carried out in compliance with health and safety legislation, and appropriate policies and procedures are in place.
We are limiting numbers to no more than 12 pitches on-site at a time. This will maximise spacing, enable optimal social distancing and minimise any pressure on our facilities.
Our team have had full training in our COVID-19 secure policies and procedures.
Enhanced cleaning procedures have been implemented based on government guidelines and recommended products and disposable items are used where possible.
Signage is in place around the campsite to remind you of the 2m rule and to direct you around the give-way/one-way systems.
Remember that these are testing times for us all and we are doing our best to provide you with as near normal a holiday experience as is possible under the circumstances. Please treat our team and your fellow campers with respect and kindness.
Have a question?
Get in touch and our team will get back to you as soon as possible.
Get in Touch