Winter Warmer
Just £69+VAT per person for a group of 8!
Gather your team for an awesome day of team bonding and outdoor adventure!
Get your information pack
Winter Warmer
Get your team together on a whole host of woodland activities in the great outdoors.
Autumn Offer £69 + Vat per person Book a team of 8 to get your fantastic day of adventure
Get your information pack
Escape the office all year round!
Perhaps your team needs a morale boost, or you might have some new faces in the team! A team building day in the great outdoors makes the perfect vehicle for a day of bonding, reigniting working relationships and generally having fun together. As the weather begins to cool and the warm autumn tones blend into winter, it's a beautiful time to enjoy a day out of the office together.
Get your information pack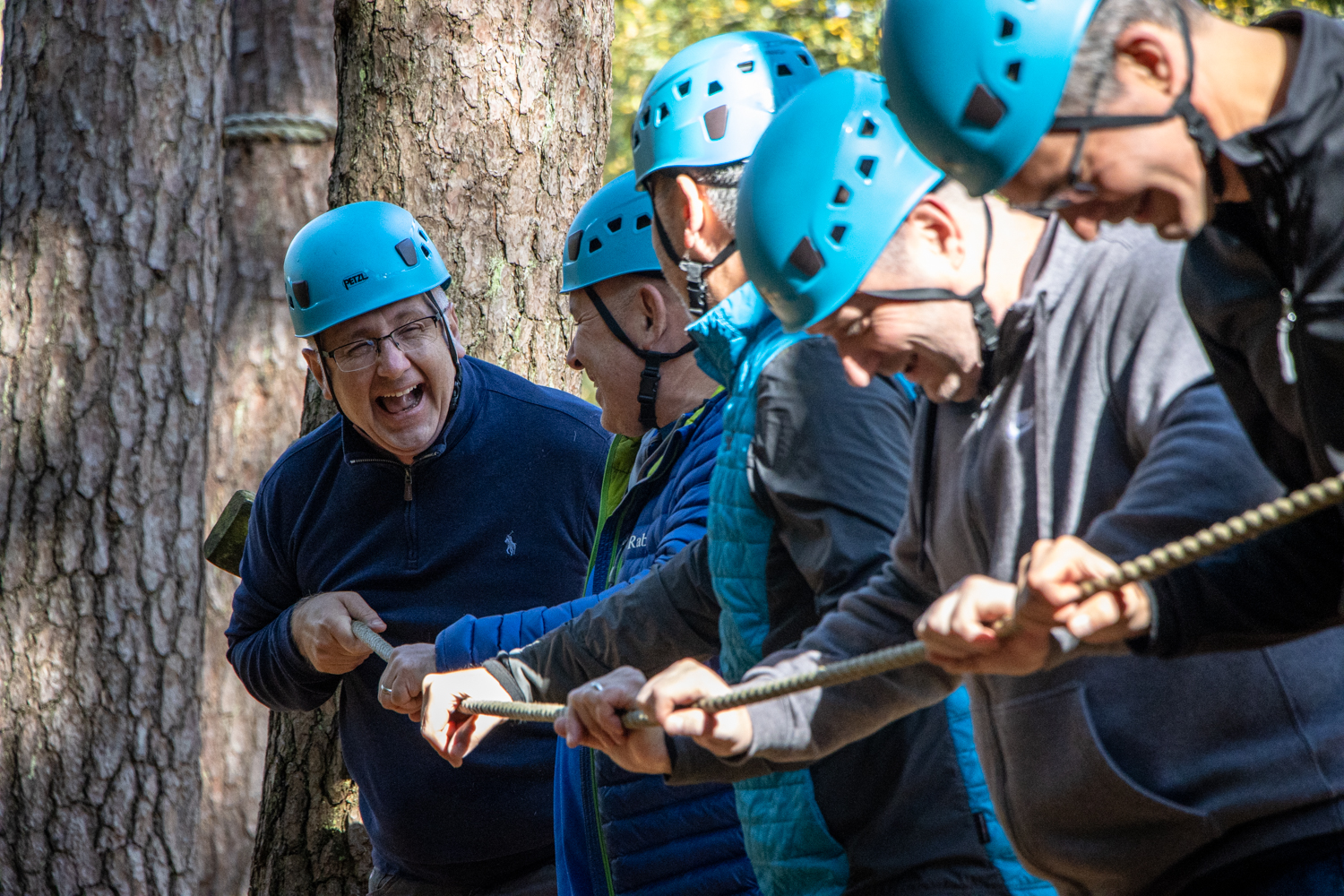 What is a Winter Warmer Day exactly?
We'll make sure you and the team are snug as a bug during your Winter Warmer. Keeping warm is the aim of the game, so your day will kick off with some firelighting at our bushcraft camp. But you won't be on your bums for long before heading out to test your aim on archery to keep you moving and working together as a team.
To add to your day, you'll be choosing from two of the following activities; Low Ropes & Team Challenges, BattleZone or High Ropes to fill the rest of your day with adventure (you might even break a sweat!).
We'll make sure that even your bellies are kept warm, with a nice hot vegi stew cooked over the fire. As a team you'll do the prep and leave it gently bubbling as you enjoy your activities. If needed we'll provide you with some extra snuggly layers and waterproofs to help keep your group feeling cosy.
This is team bonding at its best!
Want to know more? Download our information pack to share with your team.
Get your information pack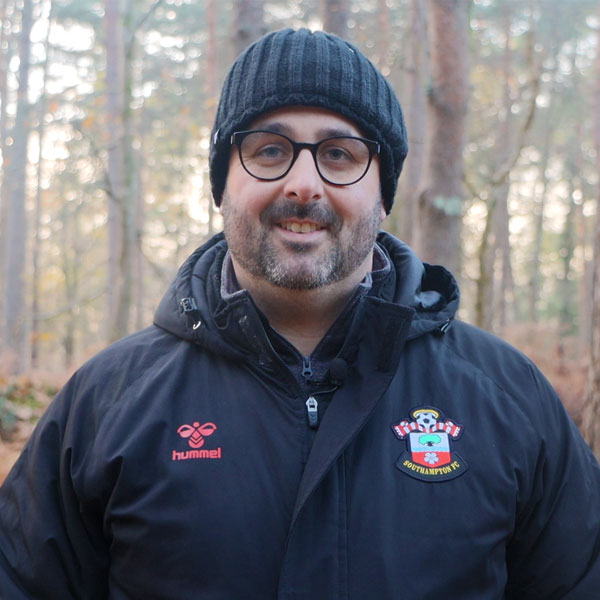 The highlight from today for me was during BattleZone where staff members from different age groups who don't normally work together, all collaborated together, worked together and challenged and supported each other. But what was central to all of that was smiles, people running around having a really good time and really enjoying themselves.
What's included?
A full day of activities, inc a morning of Archery & Bushcraft
A nice hot lunch cooked over the fire to warm up your cockles
For the afternoon - Choose 2 activities from Low Ropes & Team Challenges, BattleZone or High Ropes
Tea, coffee and biscuits to enjoy throughout the day
Fleece layers for those that require some extra warmth
Extra waterproofs if required, just in case of a Great British drizzle!
Expert instructors to keep you safe and entertained
Your very own event organiser who will sort everything for you before the event
Beautiful New Forest surroundings for a day in the outdoors
A clear programme with a breakdown of how your day with us will run (including a kit list!)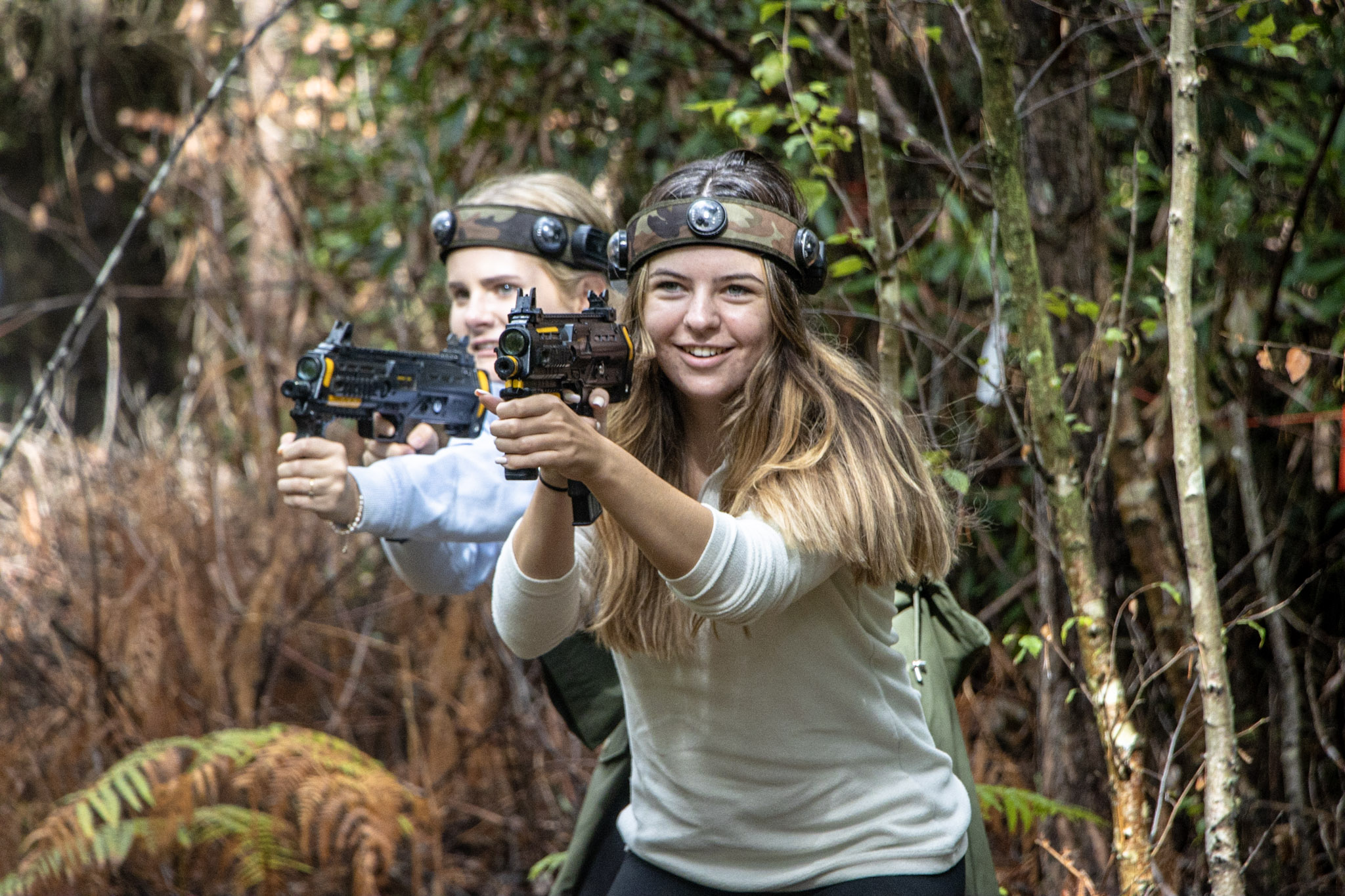 Interested in a day like this for your team?
Simply fill in your details below and we'll send you our handy pack that will tell you everything that you need to know about our Winter Warmer package.
Have a question or two?
Watch some of our handy videos below.
Your Team Building Questions, Answered
Have questions about our team building events? Get the answers you need by watching this video.
How Can My Team Building Event Bond My Team?
Make your team feel a part of something bigger.
The Cost Of Our Team Builds, And Why?
We break down the different packages and the prices that go with them.
See more videos