Outdoor Instructor Training
Enrich people's lives with incredible adventures. Gain industry qualifications. Develop your skills with hands-on experience. Your journey to becoming an Outdoor Instructor starts here.
Register your interest
Kickstart your journey to the best job in the world!
12 weeks. 13 qualifications. Only 12 spaces available.
We'll equip you with everything you need to leap head first into the world of an Outdoor Instructor.
We've been providing outdoor experiences from our adventure hub in the New Forest National Park in Hampshire since 2003. And with over 20 years of 5-star outdoor instruction experience under our belts, we've got the knowledge and we're ready to share it with you.
Our course isn't just about adventure though. It's about having an impact on people's lives.
There's nothing like seeing someone dip their paddle for the first time, conquer their fears by soaring from the treetops, or simply discovering that the outdoors is magical.
You'll explore rivers, gorge's, heathland and more across the UK. And you'll be learning from some of the best.
Put simply, we're adventure people who love people. And if you do too, then this is the course for you.
Register your interest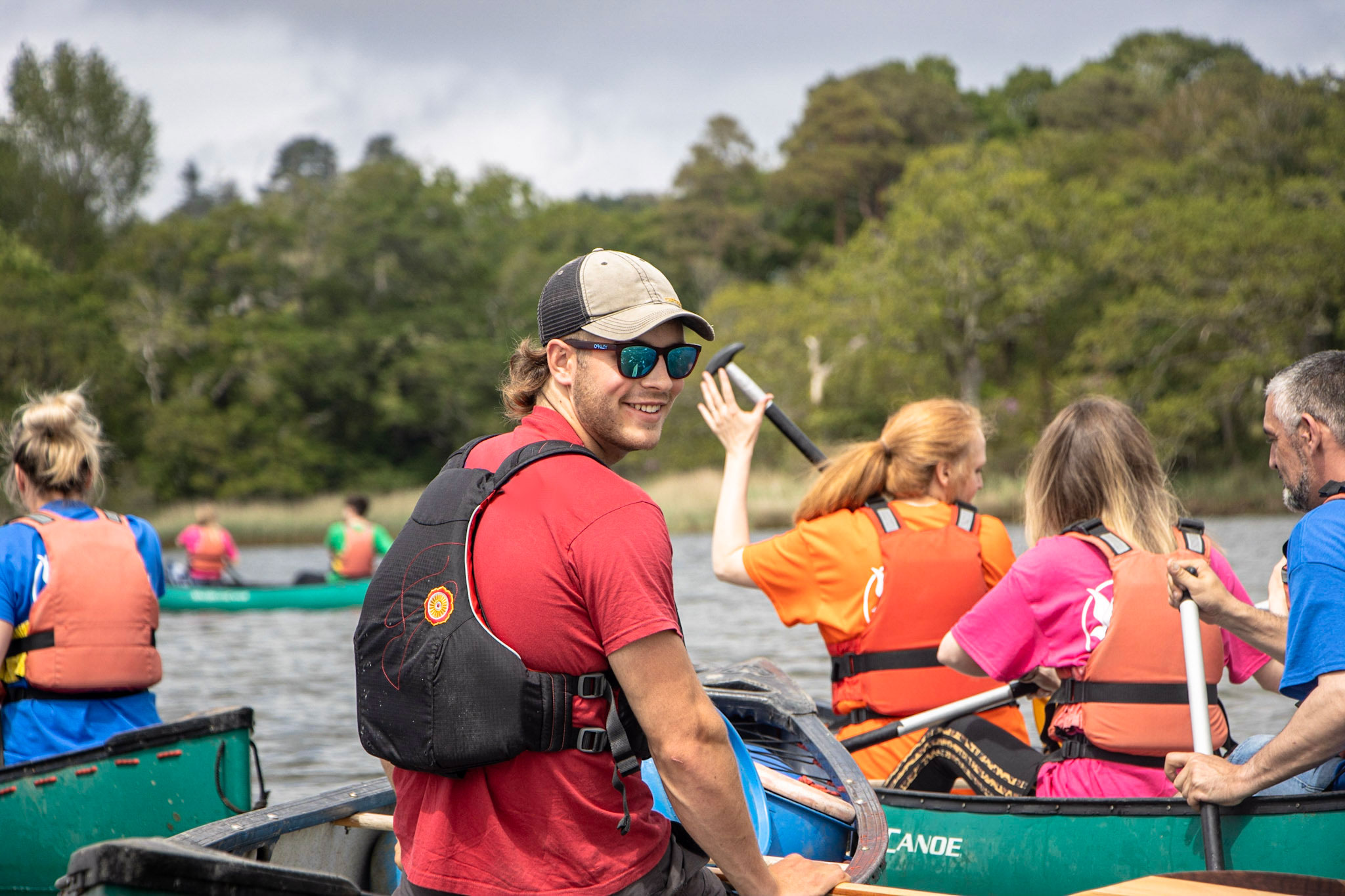 This course is for you if...
You've just finished college, an apprenticeship or something similar and you're looking for your next challenge
You're working full-time or part-time but you're ready to try something new
You love spending time in the great outdoors
You're good with people (if not don't worry, we'll show you the ropes!)
You're keen to learn from industry experts
You want to deliver experiences to a variety of customers
You want a range of industry qualifications under your belt
You want to feel fully prepared to develop your career in the outdoors
You're 18+ years with a good level of fitness in the water and on land
You want a guaranteed interview once the course has come to an end
Course specifications
Course date: Starting 9th January - 3rd April 2023
9th January - 6th March will be based in The New Forest, Hampshire
6th March - 3rd April will be based in the Cairngorms National Park, Scotland
Course location: Accommodation is included and can be found at the Countryside Education Trust based in Beaulieu in The New Forest, Hampshire, SO42 7YG. Re-locating to our bunkhouse accommodation at Craggan Outdoors, Grantown-on-Spey in the Cairngorms National Park, PH26 3NT. Self-catered when it comes to food, but good kitchen and cooking facilities are available at both locations.
Fees: £5,999
Secure your place with a £1,000 deposit by 1st October 2022.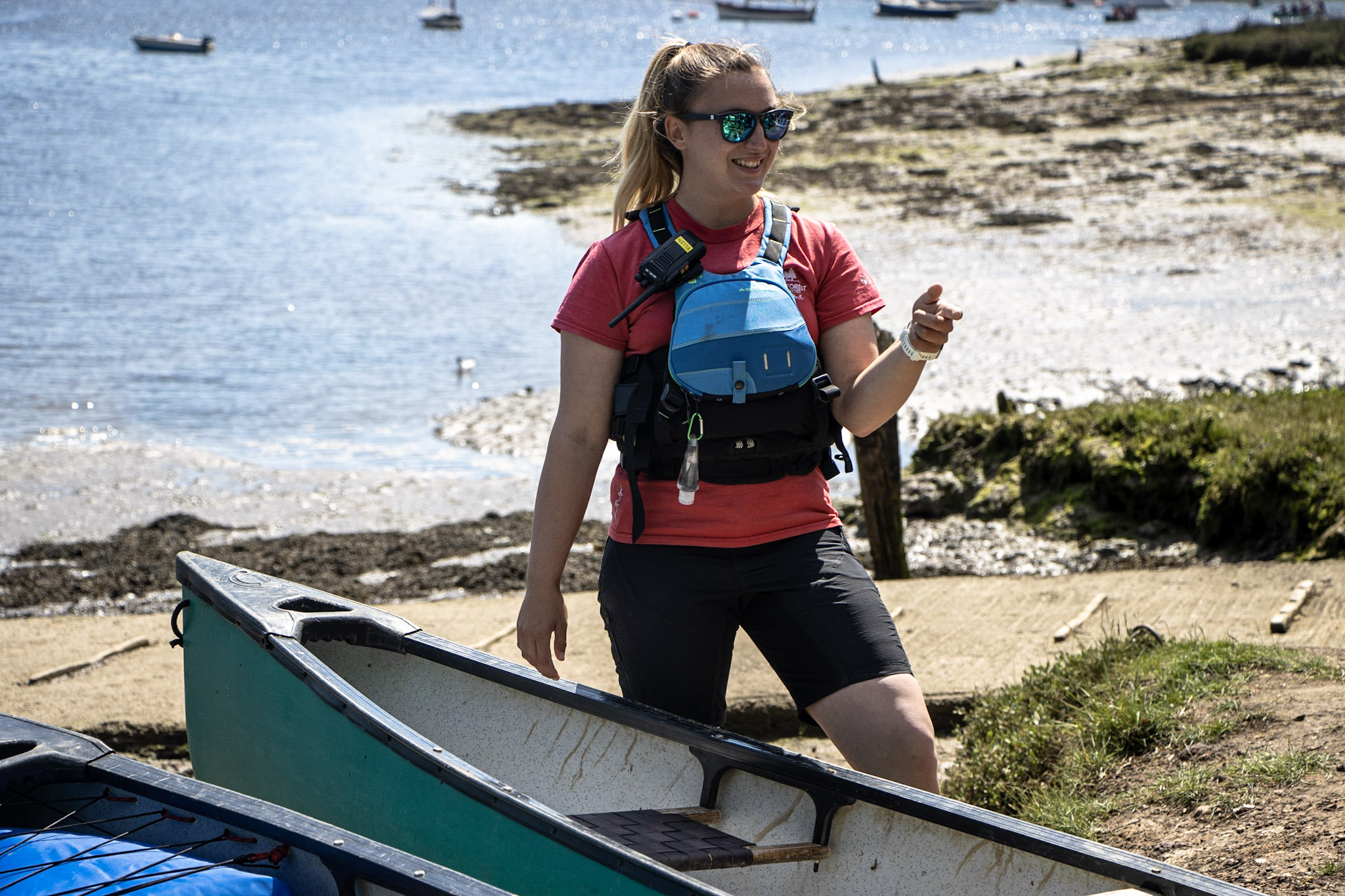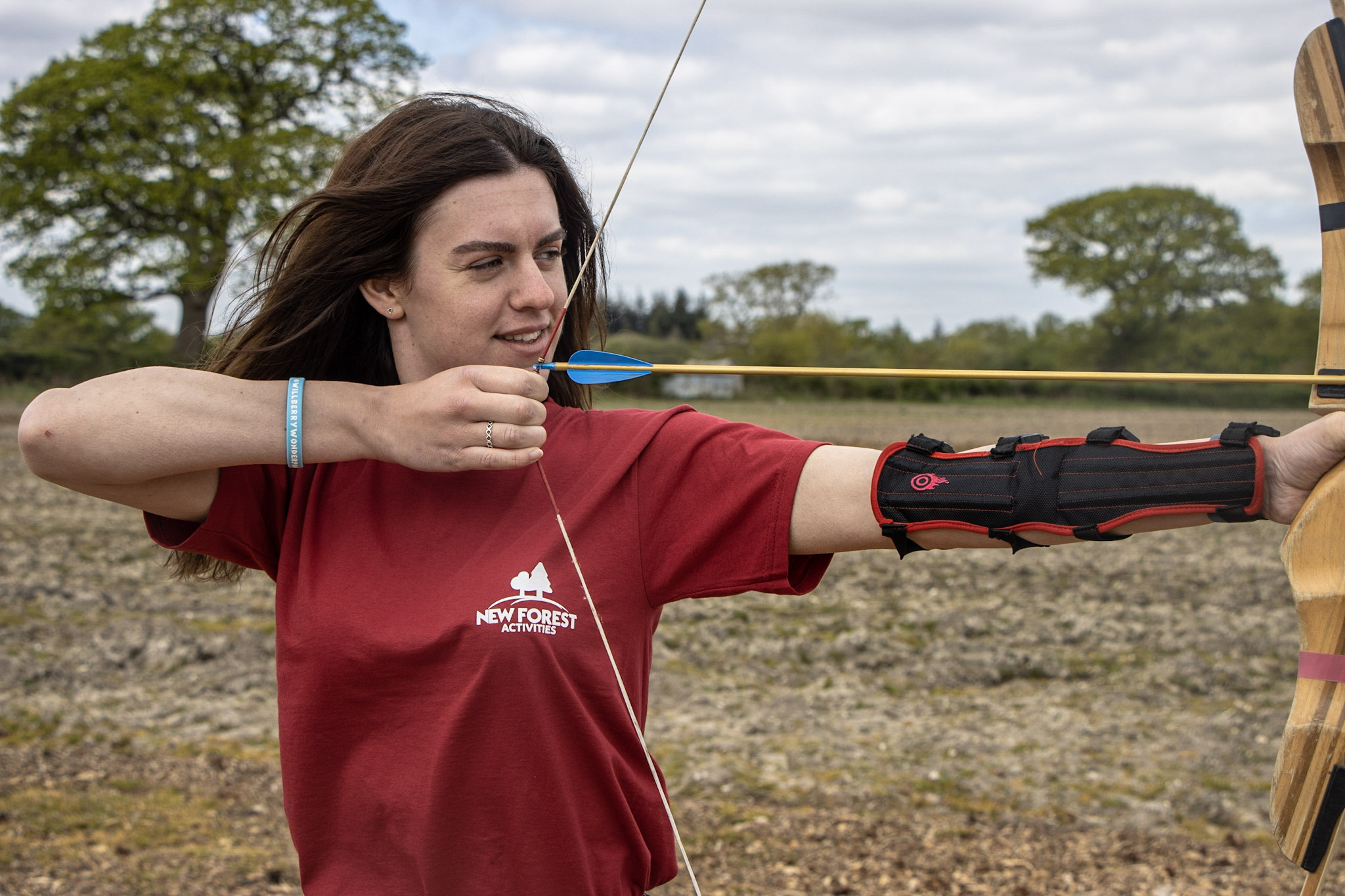 Qualifications
British Canoeing Paddlesport Leader
British Canoeing Paddle Explore Award
British Canoeing Canoe Personal Performance Award
British Canoeing Touring Personal Performance Award
British Canoeing Sea Kayak Personal Performance Award
British Canoeing SUP Personal Performance Award
British Canoeing Foundation Safety and Rescue Training
ERCA High Ropes Instructor Award
Low Ropes Training
Archery GB Instructor Award
Bushcraft Training
MIAS Mountain Bike Leader Award
2-Day Outdoor First Aid
You'll also get...
Marshaling Combat Games Training
Team Challenges and Tasks Training
Safeguarding Training
Level 2 Food Hygiene Certificate
Reviewing and Facilitation Skills Training
Introduction to NLP and Mindset Skills Training
Risk Assessments and Hazard Awareness Training
Health and Safety in the Workplace Training
Guaranteed interview for your first Instructor position
Team Building and Icebreakers Experience
Deals on outdoor equipment and clothing
Unlimited access to centre equipment to use in your free time
And much more...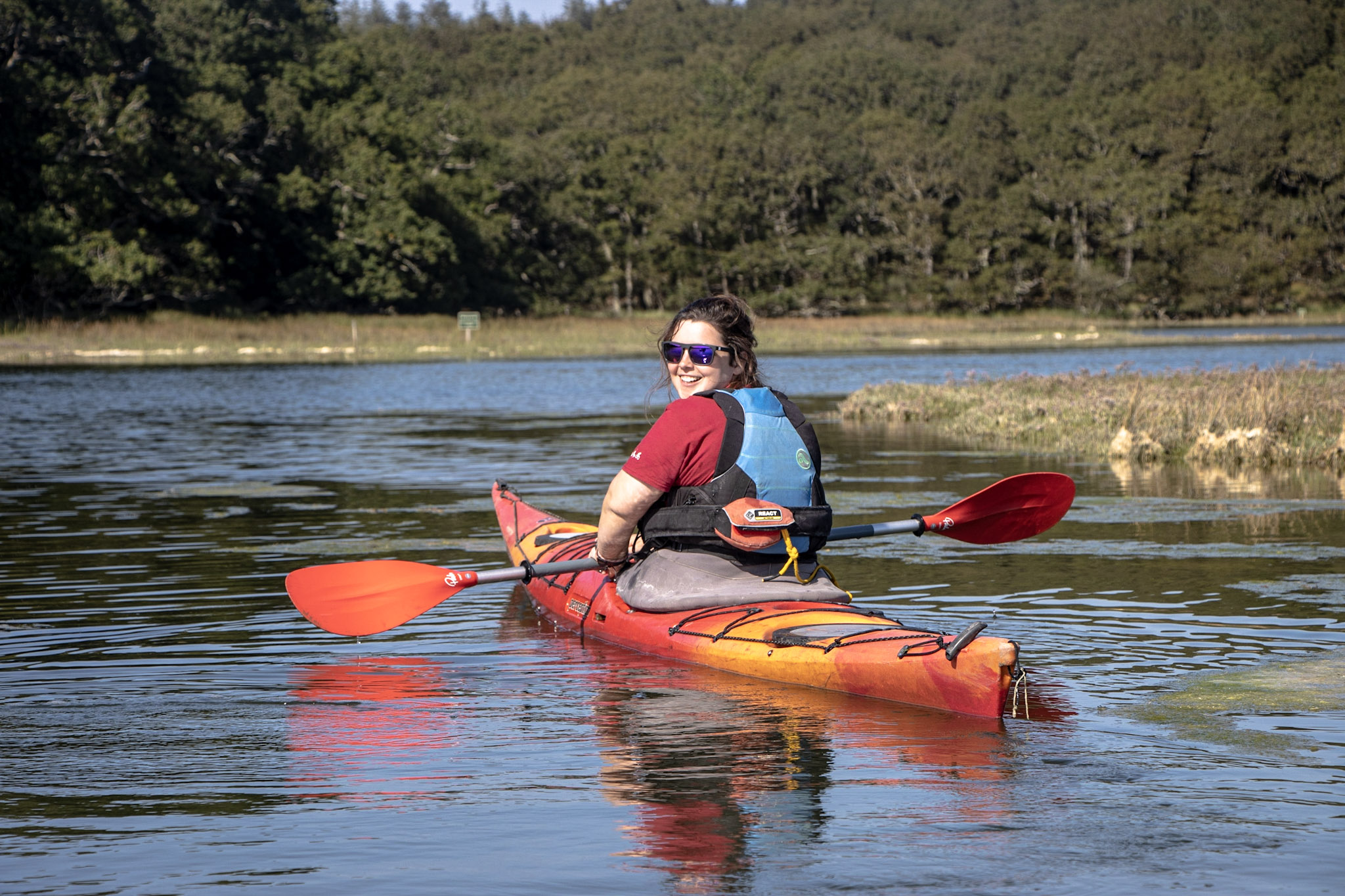 Ready to begin your journey to becoming an Outdoor Instructor?
Register your interest in our Outdoor Instructor Training Course today.
Register your interest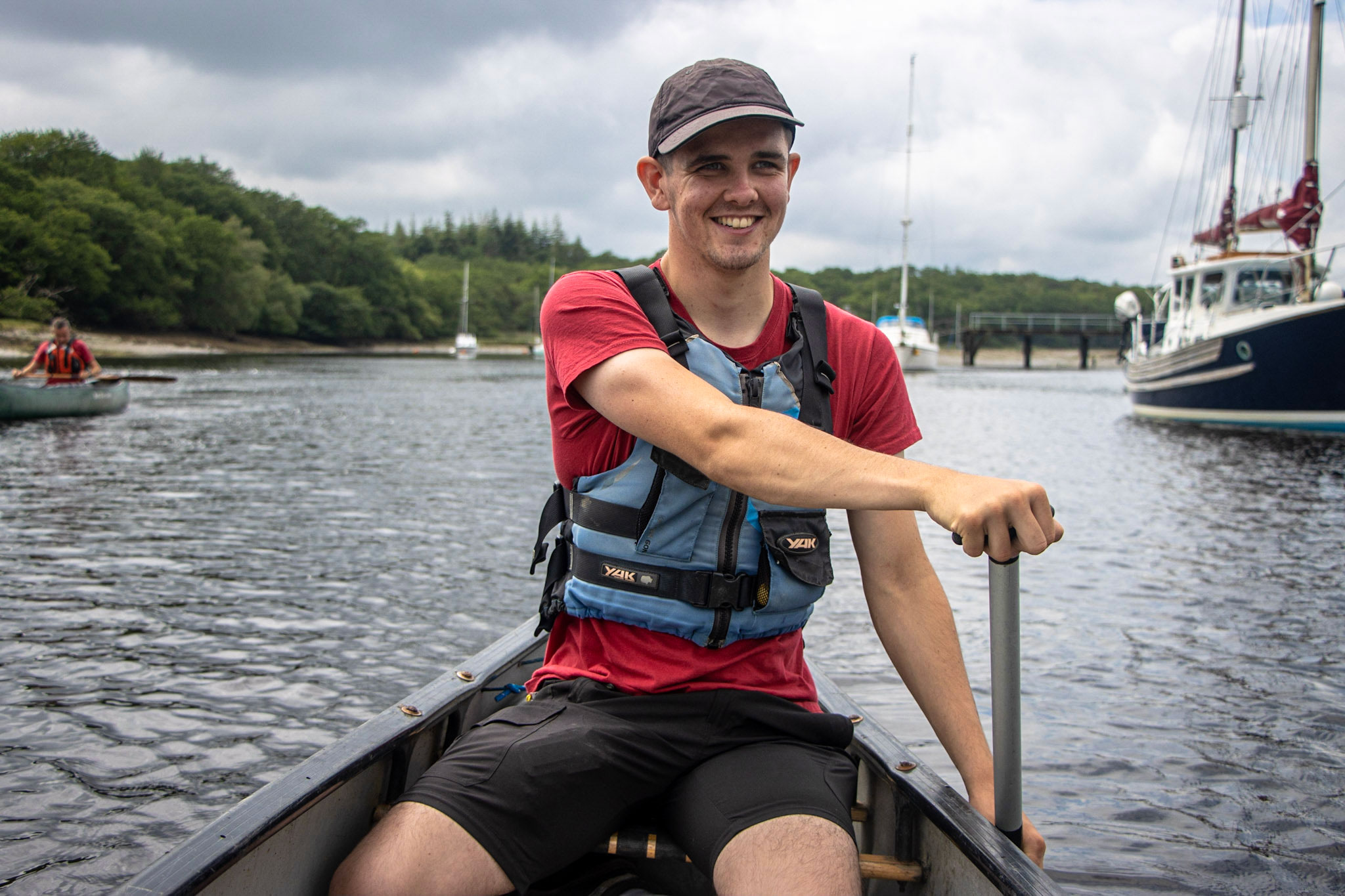 Career progression
You'll finish the course ready to start or develop your career in the great outdoors, with a guaranteed interview for a seasonal instructor role at either New Forest Activities or our sister company Craggan Outdoors. Either centre will provide you with a great opportunity to get some experience under your belt immediately after the course ends.
Many however, choose to relocate after graduating and we can help you get together your CV and supply references too.
Whatever you decide to do, we're here to help you kickstart your outdoor instructor career.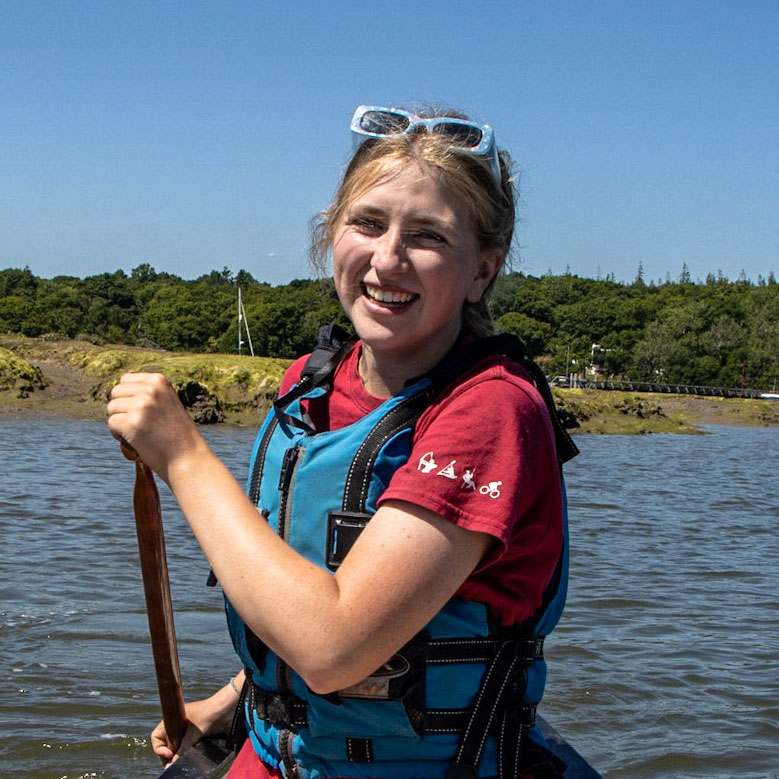 Since becoming an instructor, I've become more outgoing and a lot more confident speaking infront of people whether that's a big group, or individuals.
Sound like the course for you?
Click below to register your interest and we'll be in touch with next steps.
Register your interest
FAQs
See the answers to some of our most frequently asked questions below.
Are you insured?
Yes we are fully insured by Activities Industry Mutual. We would however recommend that you consider taking out personal accident and equipment insurance.
Are there any additional fees?
There are no additional costs incurred for the course, however you will be required to keep up payments on your personal membership to National Governing Bodies so that your qualifications remain valid e.g. British Canoeing.
Travel expenses outside of course time are also not included.
Where does the course take place?
The course takes place at multiple locations including our activity centre in The New Forest National Park in Hampshire, as well as at our partner centre in The Cairngorms National Park in Scotland. You'll also learn in a variety of environments including indoor classrooms, our activity centres and various offsite locations.
Is accommodation included?
Yes, self catering accommodation is included for the duration of the course. All trainees will share bunkhouse style accommodation.
Is food included?
Food is not included in the course, however there will be ample kitchen and cooking facilities for you to prepare meals. We would encourage group cooking to keep costs down.
Do I need to be able to paddle?
Not at all! Any previous experience will be useful, but we'll spend the first few weeks getting you up to speed before moving into formal training and assessments.
What clothing and equipment will I need?
You'll need to bring your own clothing and footwear suitable for the outdoors, in all kinds of weather. We'll provide you with all the equipment you need to complete the course, however, becoming an Outdoor Instructor will require a degree of investment in your own personal clothing and equipment. We are able to support you in aquiring this and can provide a great value equipment package for those that need it.
Do I need to be able to swim and/or be a strong swimmer?
Yes, we do require you to be a competent swimmer to take part in this course.
How long is the course?
The course is 12 weeks long, with training taking place 5-days a week giving you 2 days a week to rest and/or practice your skills.
How does payment work?
You can secure your place on the course with a non-refundable £1,000 deposit, with the remaining balance due 4 weeks before the course start date.
Can I reserve a spot?
Due to being in such high demand, we're unable to hold spaces without a deposit against them.
Can I attend on my own?
Yes definitely! We pride ourselves on being super welcoming and friendly. Most of our guests arrive solo and leave with friends for life.
Are the qualifications I gain nationally recognised?
Yes! British Canoeing, Archery, MIAS Mountain Biking, ERCA High Ropes and First Aid awards are issued by National Governing Bodies. The other experiences we offer will equip you with the transferrable skills needed to deliver these sessions at other centres, subject to their own in-house induction and training processes. Bushcraft is a great example of this.
When does the course start and finish?
The course begins on 9th January and runs through to 3rd April 2023.
How will we travel to/from each location?
Our activities and training take place in a variety of locations and we'll do everything that we can to support you with your travel needs. However, you will need to organise your own flights or transport from The New Forest to The Cairngorms when we move locations.
Can I see the accommodation?
Will I be sharing a room?
Yes. Our accommodation is bunkhouse accommodation, however both bunkhouses have a capacity of over 30 people so there will be plenty of room!
How many people will be on the course?
There will be a maximum of 12 people on the course.
Are there age restrictions?
Yes, we require participants to be aged 18+ years.
What happens if I want to cancel my place on the course?
Full payment for the course is due 4 weeks before the course start date. However, if you can't join us for the course, please let us know in writing as soon as possible. Your cancellation notice will begin from the date we receive this.
Cancellation charges for our Outdoor Instructor Course are as follows:
Over 12 weeks notice - Deposit only
35 days to 12 weeks notice - 50% of total cost due
21-34 days - 75% of total cost due
Under 20 days - 100% of total cost due
Can I come and visit the centre(s) beforehand?
You certainly can! Get in touch and we can organise a suitable date and time to come and visit us.
Do you offer jobs after the course?
Yes, all attendees on the course will be guaranteed an interview with us. It's highly likely that many trainees will continue to work with us either in The New Forest or at our centre in Scotland on a seasonal contract. In any case, you'll be well equipped and qualified to find paid opportunities in any UK based centre and we will support you fully in the application process.
Have another question?
Get in touch with our team today. We'll be happy to help!
Get in Touch
Register your interest...
Drop your details into the form below to register your interest in our Outdoor Instructor Training Course. We'll be in touch regarding next steps and provide you with further details on the application process, should you wish to proceed.