Whack an outdoor adventure-sized cherry on top of your Christmas shindig this year!
Add some folly to your jolly with some outdoor activities.
Get help to plan your party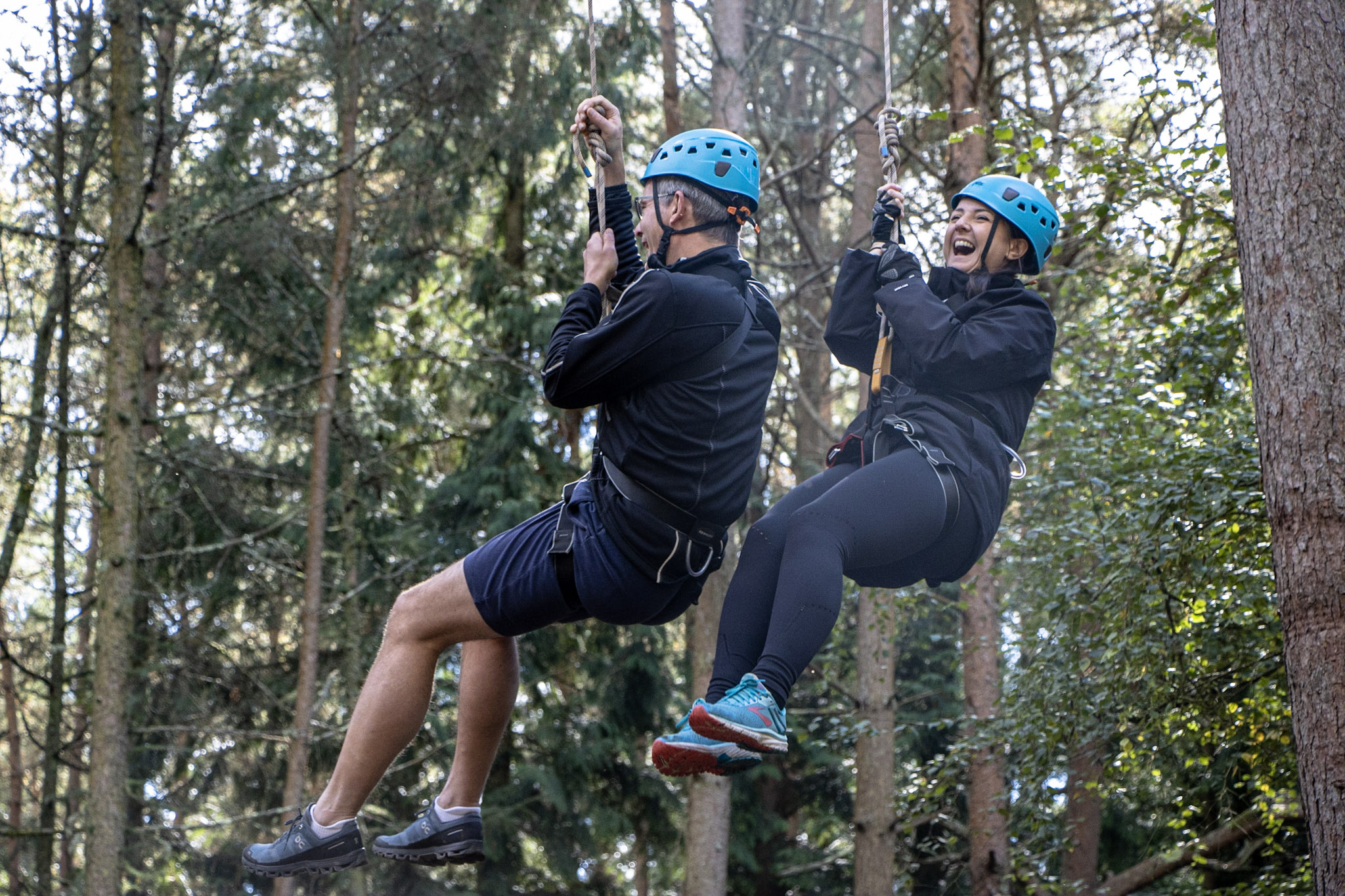 Put a twist on this year's festive celebrations
We all love a good knees up with the work lot, especially around Christmas! But before you don your velvet jacket or sparkly frock, why not have a giggle and an experience to actually remember that doesn't involve James from accounts dancing on a table with a tie round his head…
Why does it need to be just an evening thing, eh? Why not make a whole ruddy afternoon of it by joining us for an activity of your choice before the evening do? You'll definitely have something to talk about around the dinner table, besides work (and we can fill it with a delcious lunch spread if you need it too!)
Get help to plan your party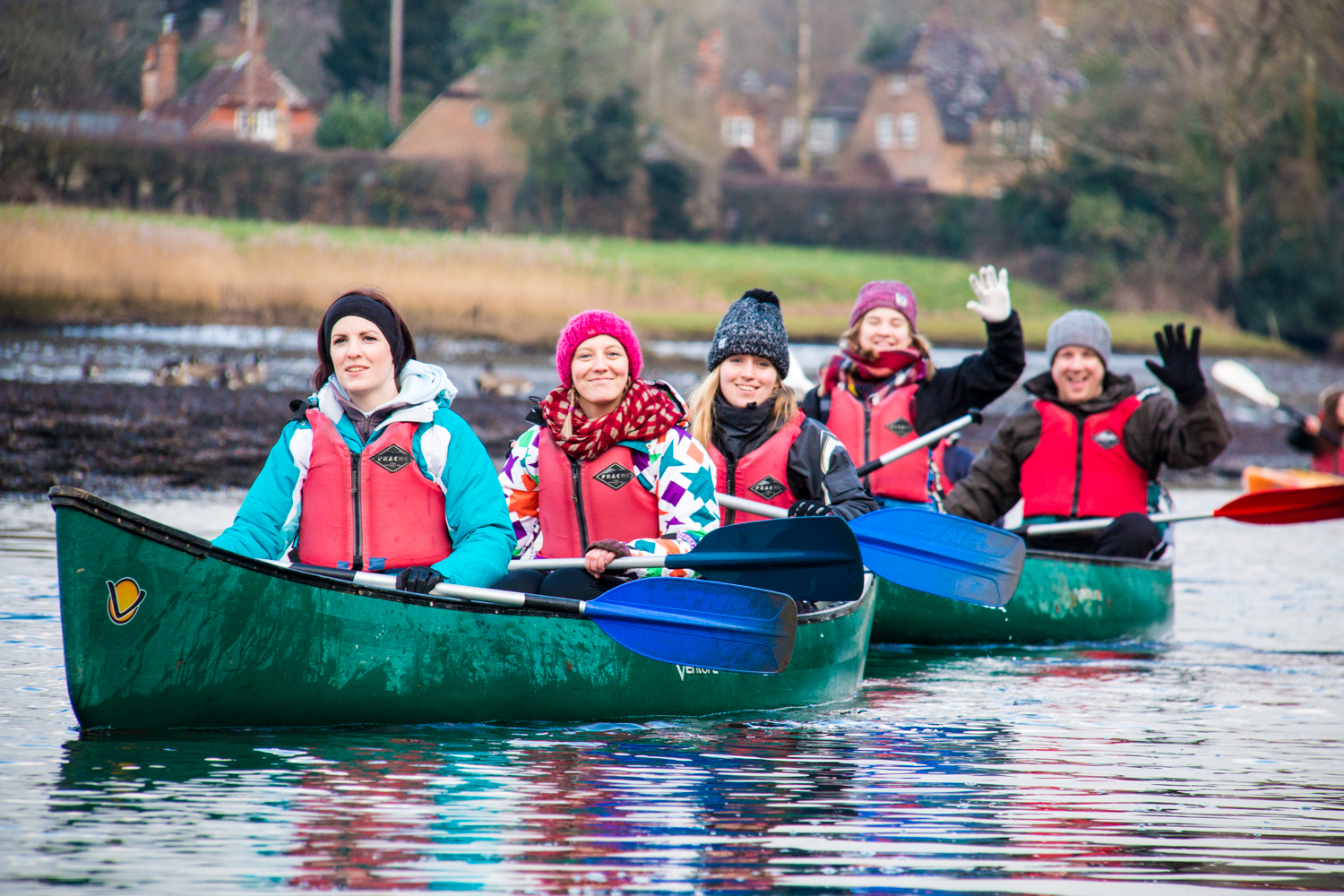 What's included?
Choose from a range of jolly outdoor activities for a half or full day of fun together
Activities available for a range of ages and abilities to suit the whole gang
All of your activities will be delivered by one of our awesome 5-star instructors
We can even provide you with lunch should you need it for an additional fee (yes, we can cater to dietary requirements!)
You are very welcome to bring your own booze should you wish to (within reason, and to drink after activities only)
"Festive Archery"
We had an exclusive session of festive Archery for our work Christmas party. Our instructors were friendly and ran an excellent session taking us through the basics, ensuring we had success before making things more challenging. We all had a great time. Thank you!
"Our whole team enjoyed it so much!"
We visited recently for our team Christmas party. The staff were knowledgable, fun and very accommodating to our needs! We played BattleZone which was a great activity. Our whole team enjoyed it so much! Thank you!
"We had a lovely afternoon"
Our guide looked after us from the get-go and we felt very confident with him especially being complete novices. His interesting facts made the experience so much more fun. We really appreciated the lengths you have gone to observe social distancing and it was lovely to have a few hours away from all the madness going on at the moment. Thank you.
Christmas celebrations, guaranteed!
As one of the #1 things to do in The New Forest, we're confident that what we do is excellent and provides real value for money.
However, if for any reason we let you down, you'll be eligible for our 100% satisfaction guarantee and we'll refund you your money, no questions asked.
Watch the video to find out more!
Get back together for some festive fun!
See in the festive season with some laughs and some adventure (trust us, it's a winning combo!)
Get help to plan your party
Let's get planning!
Submit your details below and one of our team will be in touch to help you plan the perfect Christmas party.