Beaulieu River Tours
Discover the Beaulieu River's rich history, beauty and wildlife.
Book Now
Beaulieu River Tours
Our Beaulieu River Tours are perfect for those looking to get out on the water whilst avoiding the weekend crowds. Running midweek, outside of the school holidays, you can choose from either our stable 'Canadian style' canoes or our single touring kayaks for your session. You can let us know beforehand which type of boat you'd like. Kayaks suitable for 12+ years only.
Sessions will run for 2 hours, where you'll embark on a gentle river tour of the bustling Beaulieu River Nature Reserve learning about the river's rich history, beauty and wildlife. Plus, our instructors will be on hand to help from start to finish. Meet like-minded people, enjoy gentle exercise and tick another one off the bucket list! All children must be accompanied by an adult.
What's Included?
Introductions to the equipment and initial kitting up
Two hours of learning skills and exploring the area
Use of easy to paddle 2 and 3 seater canoes or single touring kayaks, with safe modern equipment
Paddle tops and waterproofs as required
Instruction from a qualified coach to help with your progress
A guided New Forest canoeing and kayaking tour and a journey up or down river depending on tides and weather
Toilets and changing facilities available on-site
We can run extra sessions at a time to suit you. If you can't easily find the date you're after please contact us and we will be happy to help.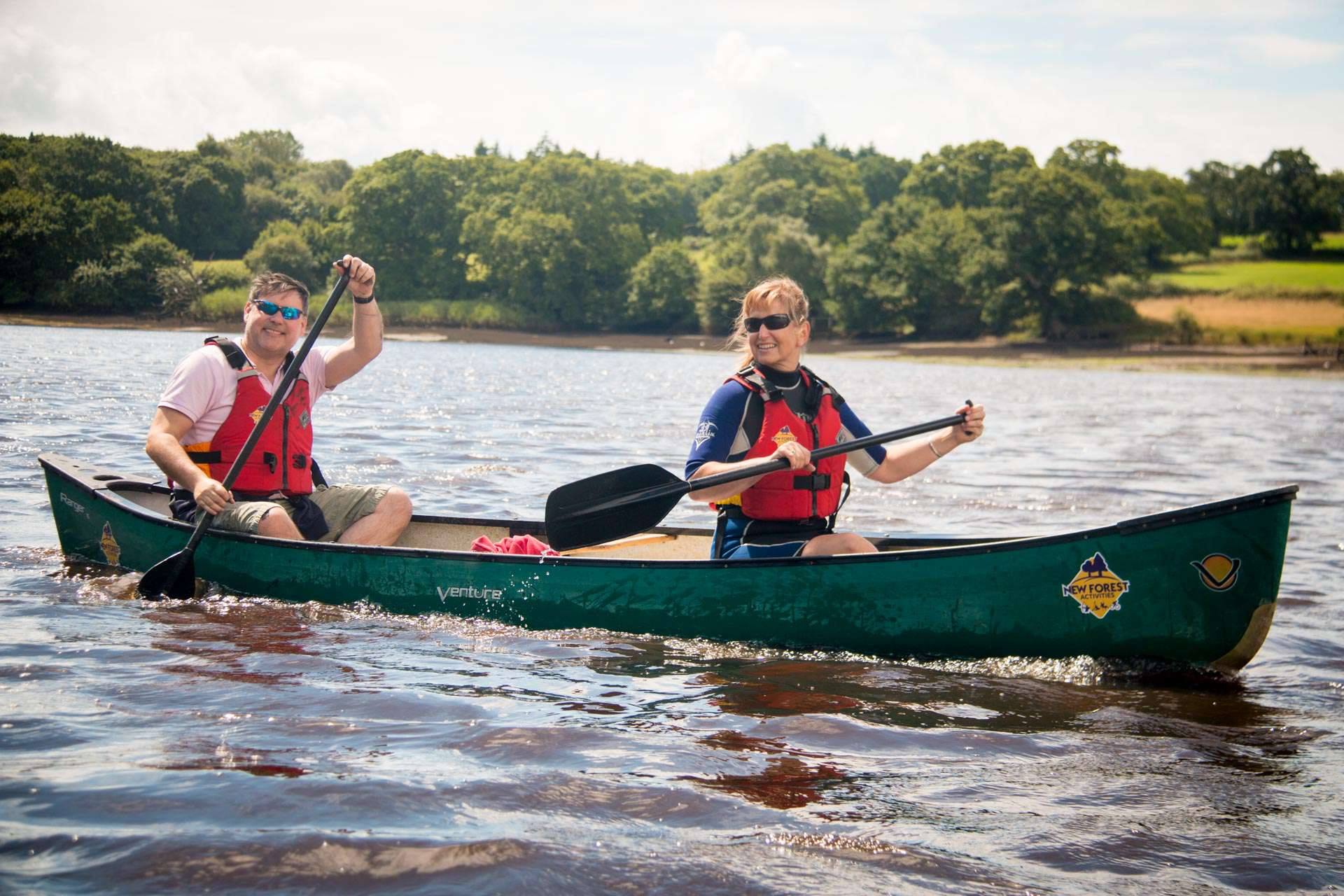 Video Library
Watch some handy videos about our canoeing and kayaking activities.
Your canoeing questions, answered
In this video, we'll answer all of your burning canoeing questions.
Your kayaking questions, answered
In this video, we'll answer all of your questions about our kayaking.
How to prepare for your water activity
Want to know what to wear and what to bring? Watch this video!
Book with confidence.
As one of the #1 things to do in The New Forest, we're confident that what we do is excellent and provides real value for money.
However, if for any reason we let you down, you'll be eligible for our 100% satisfaction guarantee and we'll refund you your money, no questions asked.
Watch the video to find out more!
Price
£34 Adult
£19 Child (18 months - 16 years)
Dates
April – July, September – October