BattleZone Open Sessions
Expect heroic tales and epic wins during this action-packed laser tag game.
Book Now
Family Friendly Laser Tag Games
Make your family's day (or potentially year!) that little bit more amazing with a 2-hour BattleZone outdoor laser tag experience. Where you'll team up with other comrades (or families as they are more commonly known) for some tactical, adrenaline-fueled fun.
In 2 teams, you'll enter the woodland to sneak, crawl, hide and outwit the enemy. With a 250-meter shooting range, you'll need to think tactically while the ultra-bright OLED screen on your weapon displays ammo and life as you play a diverse range of games and scenarios. Have you got the skills to survive?
Sessions are generally made up of family bookings and kids parties. If you're looking for an adult only session, you can check upcoming availability by clicking here.
What's Included?
A highly qualified instructor
Up to 2 full hours of interactive briefings and games
Join forces with friends and go head to head in different scenarios
Unlimited life spawning
Unlimited ammo
Variety of full-size model weapon choices
Open sessions are suitable for children aged 8+ years, family groups, couples and individuals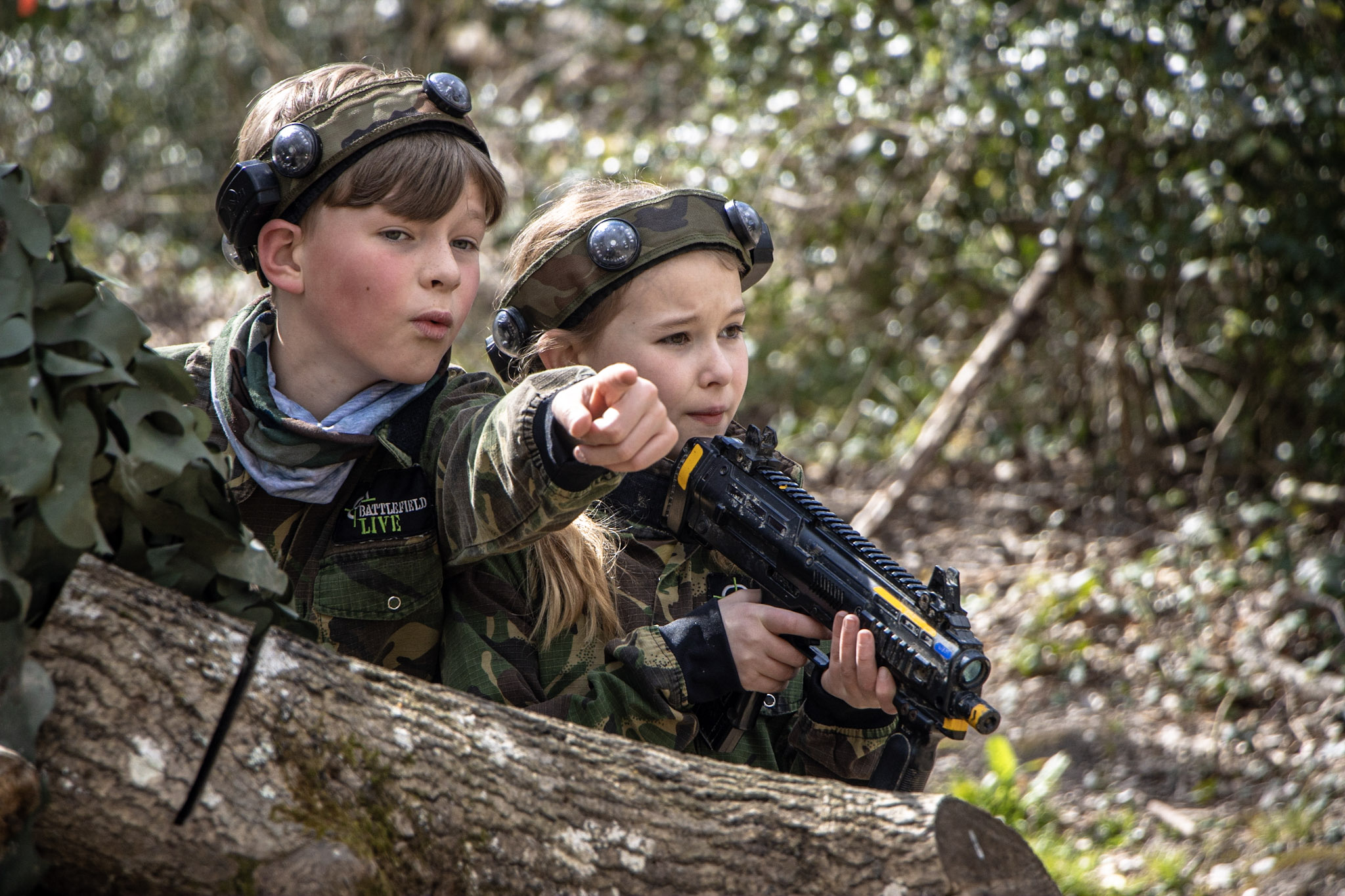 Video Library
Watch some handy videos about our BattleZone activity.
Your BattleZone questions, answered
In this video, we'll answer all of your burning BattleZone questions.
How to prepare for your land activity
Want to know what to wear and what to bring? Watch this video!
Book with confidence.
As one of the #1 things to do in The New Forest, we're confident that what we do is excellent and provides real value for money.
However, if for any reason we let you down, you'll be eligible for our 100% satisfaction guarantee and we'll refund you your money, no questions asked.
Watch the video to find out more!
Price
£27 per person (8+ years)
£25 when you book 4 or more