What Team Building activities should I choose?
06 February 2020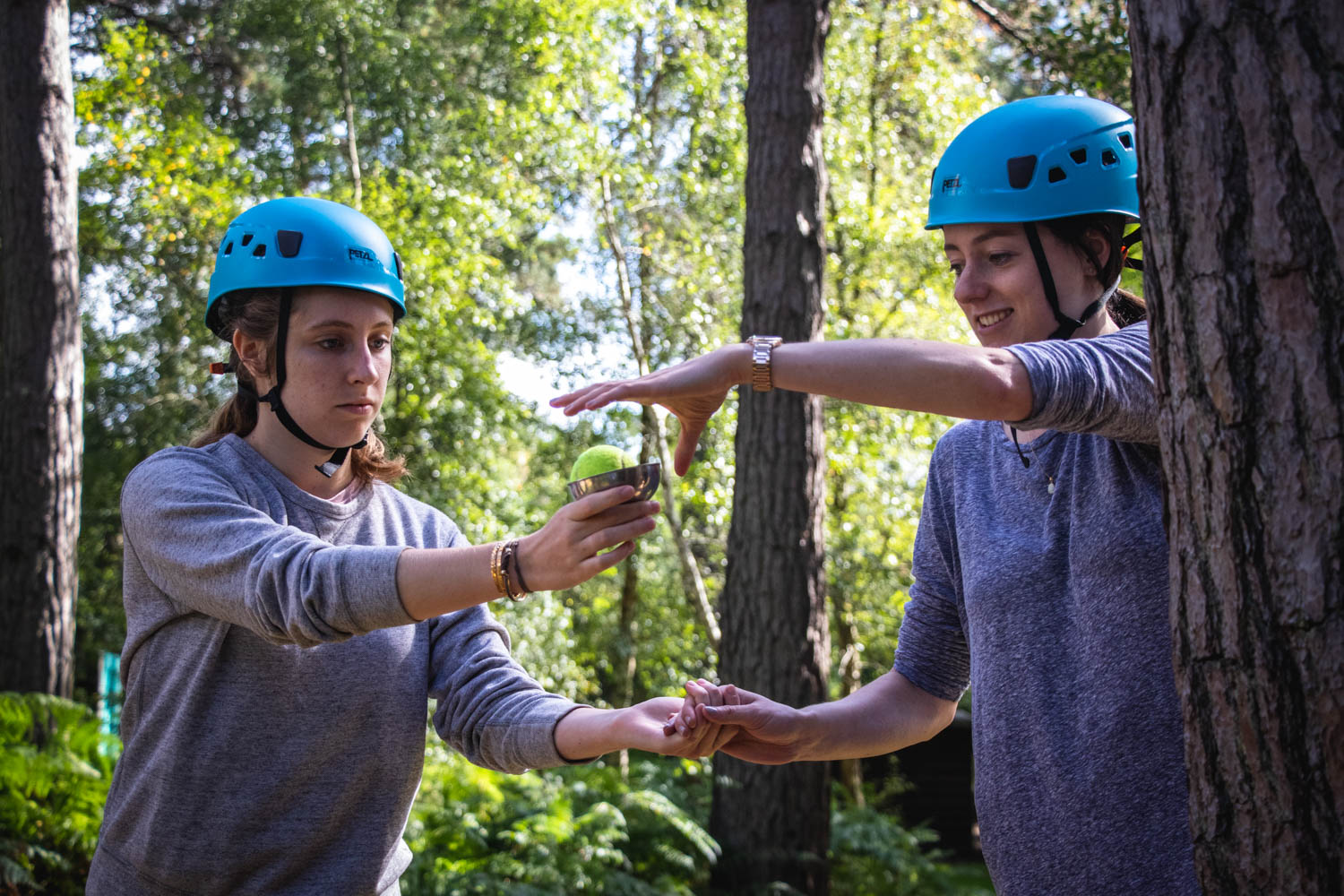 Team building activities need to be carefully considered to ensure that they fit into the framework of your larger business aims. Team building events most often occur at one of three different stages.
Team Building as part of the forming process
New people are starting in the business and you're looking for a day where they get to know one another. This could be a chance to explore some of the company's values and to get them used to working within a new organisational framework.
This forming day works very well in a location where the whole team is going to spend time in proximity. Somewhere they'll do a series of tasks, with a chance to review and reflect between them. At New Forest Activities, we find that this stage of the team building process is best done on our ropes course. Here there's a whole host of challenges, perfect to get your team moving and thinking together.
The ropes course works very well with groups from 10 to 100 in size. Larger groups break down into smaller teams to complete a round-robin of activity. Alongside the High and Low ropes activities, there's a bushcraft area and an archery range. The perfect location for multiple teams to rotate around one another over the course of a day.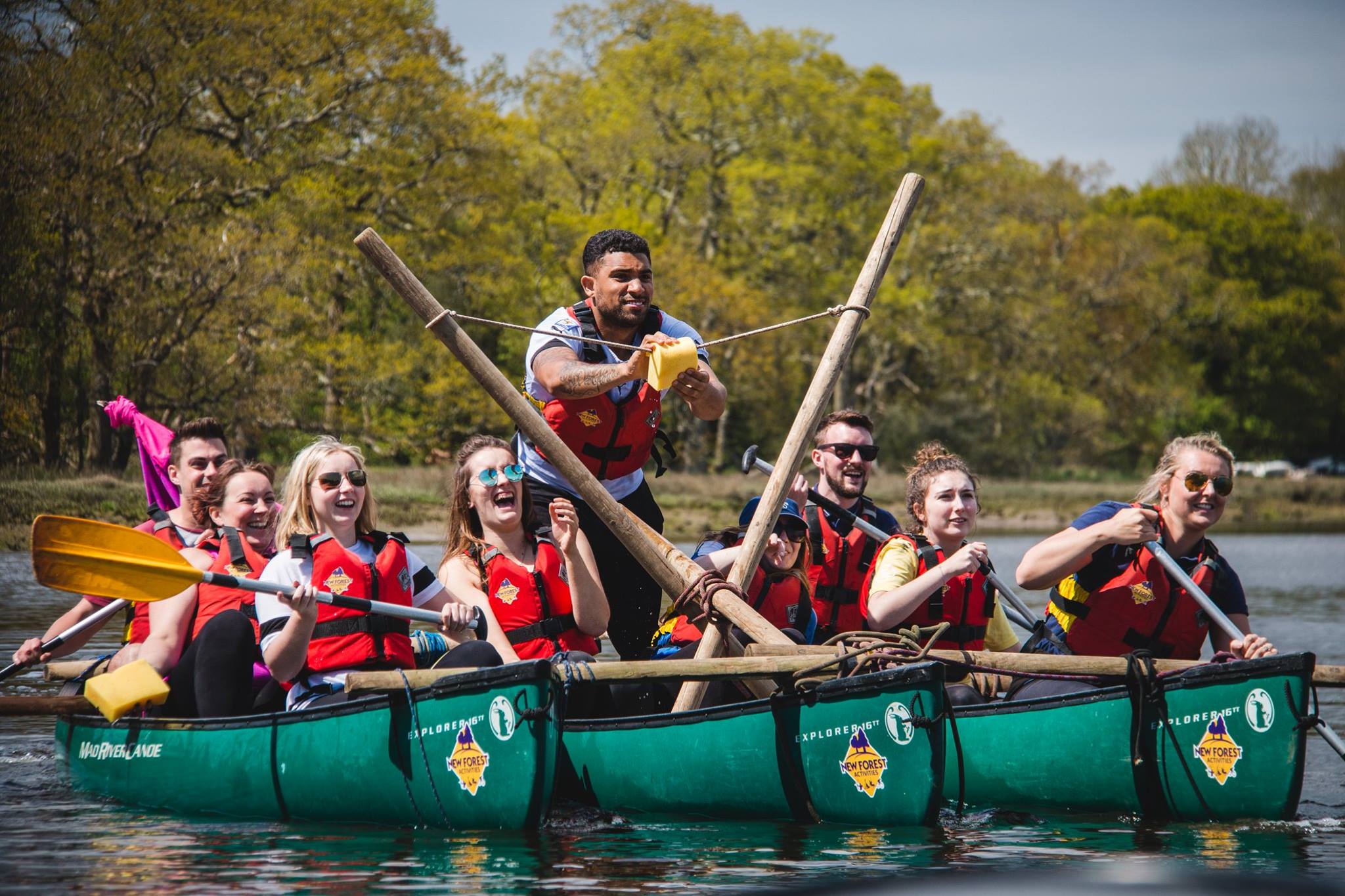 Team Building as part of the growth process
The second type of team building event occurs partway through a journey. The team may need some motivation or some inspiration to get them going. This type of team building event needs careful consideration. You should work very closely with the event provider, in order to ensure you find the best solution. As this is a more consultative piece of work, it is more than this blog is set to cover.
If this sounds like the type of event you're looking for, your best bet would be to discuss your goals and outcomes with an expert. They'll work with you to map out the ideal programme, focusing on the areas which will make the most impact.
Team Building as a fun way to explore your working relationships
The final type of event is the celebration event or fun office breakout affair. This is where your team just needs to enjoy themselves, away from the day to day of the office environment. This is a chance to let their hair down and just have some fun. This is where the activities themselves are worth exploring.
Our brochure shows the activities we offer which are perfect for getting involved with. Check them out here!
As a quick overview though it's worth looking over the following ideas:
For pure fun and competition, Battlefield LIVE is a perfect mix. Here you'll feel the thrill of paintball, without any of the impacts. It's as tactical as your team's want it to be and fun for everyone, no matter how active they like to be.
For those happy to take to the water, canoeing and kayaking are perfect team activities. Individuals learn new skills and enjoy beautiful environments together. Both canoes and kayaks are often used in tandem, where two or more people are working together to explore the area. Sessions are a mixture of enjoying nature, learning skills and fun and games.
For a fun event the ropes course again proves itself well suited. Lending itself to a competitive or fast paced event around multiple activities. The High Ropes always gets the juices flowing and although it's not necessarily for everyone, we encourage you to take it slowly, building up to the more challenging aspects. The course is designed so that people can still enjoy the experience, no matter their willingness to climb. After all, someone needs to hold the ropes and cheer people on!
At New Forest Activities, we go above and beyond for our team building clients which is echoed in the constant feedback that we receive after our events. Book a Discovery Call with us today, to find out why your team should choose ours for your next team building event.