Kayaking Adventure
The perfect kayaking experience for those looking for more than a taste.
Book Now
Kayaking Adventure
The perfect kayaking experience, for those looking for more than a taste. An extended experience in fast & stable touring kayaks, with an experienced guide to support you along the way.
After an initial coaching session to develop effective paddling techniques we cover a good distance on these adventures. Therefore this is only for participants 12 years and over who are confident around water. All children must be accompanied by an adult.
Tides and weather will dictate the journey length and duration along with the group members abilities. Explore hidden creeks and spot wildlife along the way – there's so much to see and enjoy!
What's Included?
Introductions to the equipment and initial kitting up
Up to 2 hours of learning skills and exploring the area
Use of a stable and easy to paddle kayak, with safe modern equipment (weight limit 150kg)
Paddle tops and waterproofs as required
Instruction from a qualified coach to help with your skills
An extended journey up or down river depending on tides & weather
Chance to find out your next steps and future courses
Toilets and changing room available
We can run extra sessions at a time to suit you. If you can't easily find the date you're after please contact the office and we will be happy to help.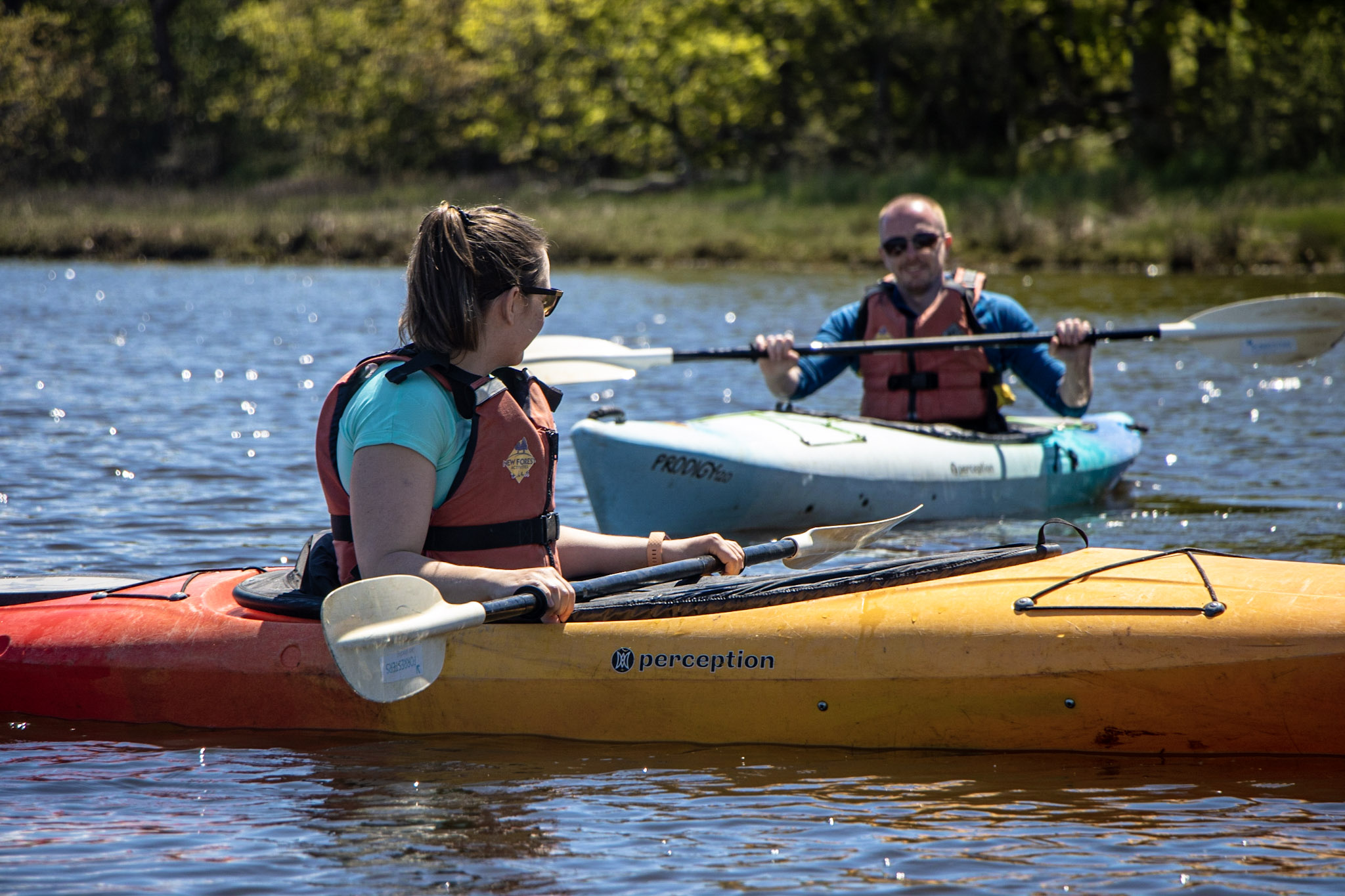 Video Library
Watch some handy videos about our kayaking activity.
Your kayaking questions, answered
In this video, we'll answer all of your burning kayaking questions.
How to prepare for your water activity
Want to know what to wear and what to bring? Watch this video!
Book with confidence.
As one of the #1 things to do in The New Forest, we're confident that what we do is excellent and provides real value for money.
However, if for any reason we let you down, you'll be eligible for our 100% satisfaction guarantee and we'll refund you your money, no questions asked.
Watch the video to find out more!
Price
£44 per person (12+ years)
£40 when you book 4 or more