Bespoke Business Training Solutions
Custom designed team building programmes tailored specifically to you and your business' needs.
Speak to one of our experts today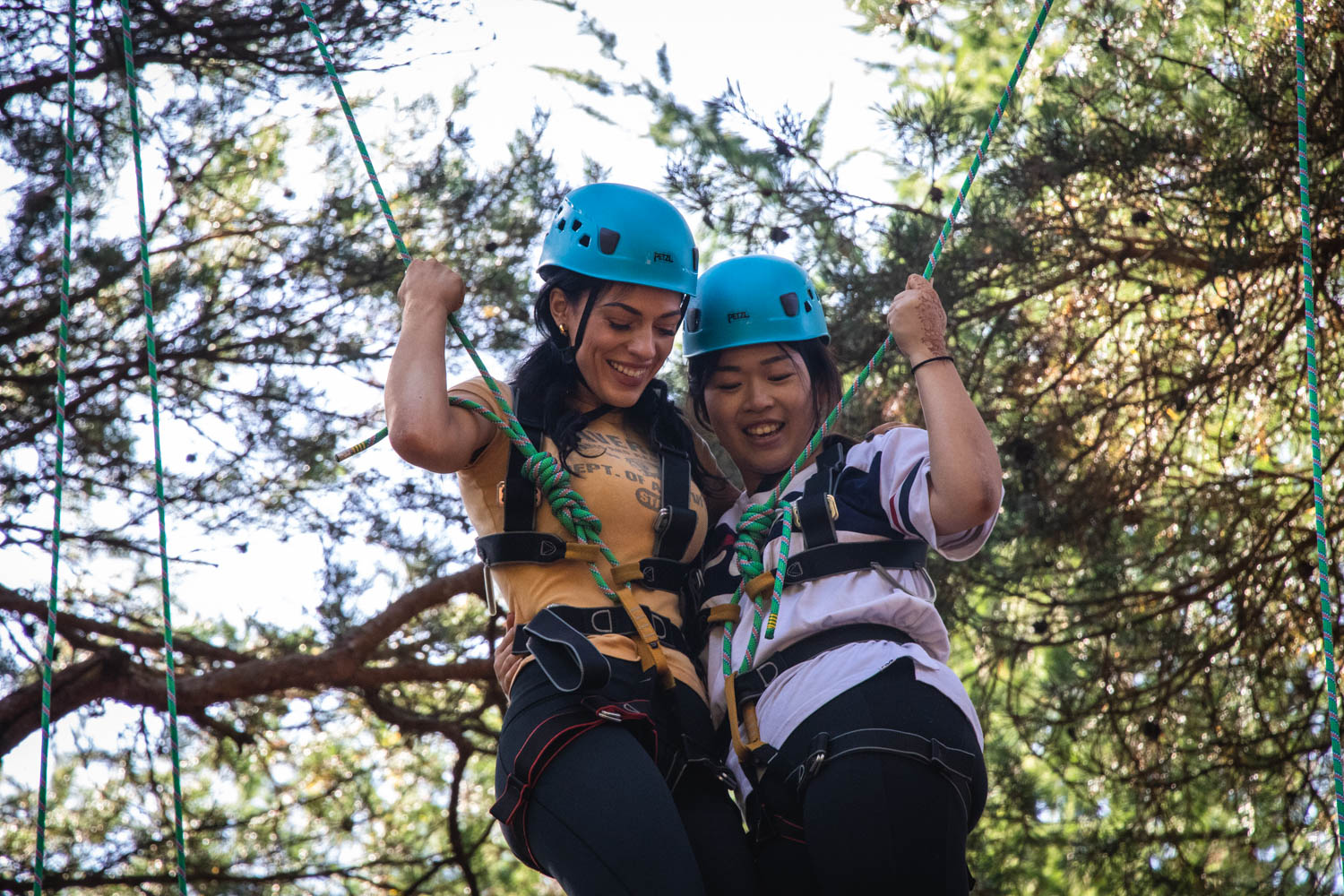 Looking for a little more than 'off the shelf?'
Our bespoke team building programmes are some of the best in the biz' (and we're not shy about telling people that either!) Perhaps you're looking to onboard multiple cohorts of new apprentices throughout the year? Or maybe you have a new operating model you want your people to know about. Or, you might even want to drive home your company's new vision for the future?
Whatever your reasons, here at New Forest Activities, we're advocates of enhancing traditional training programmes with outdoor elements and we can build you a completely bespoke training programme to help you to deliver on your business' large-scale objectives.
Speak to one of our experts today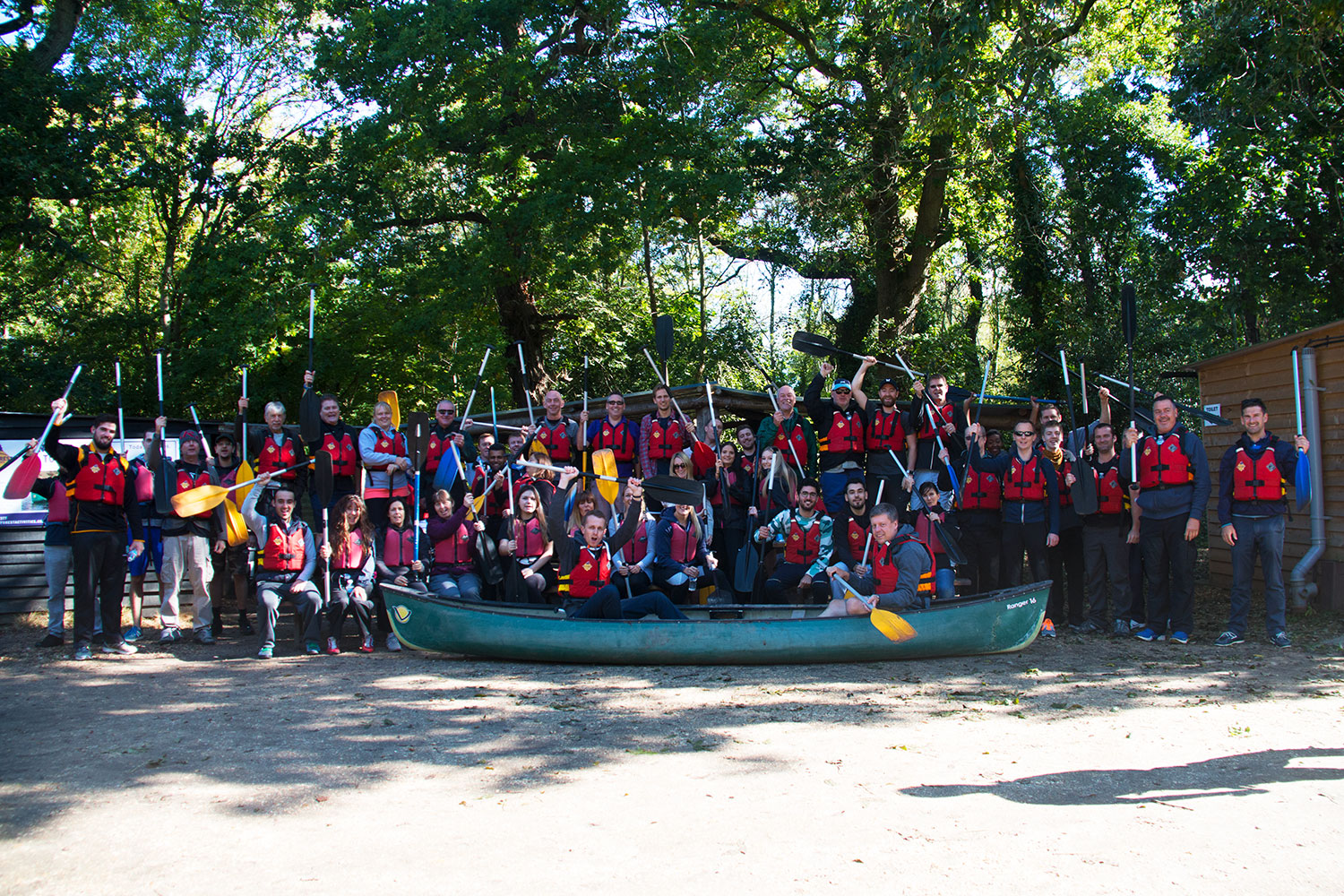 Why outdoor activities?
Out of their comfort zones, your team can achieve even more. Our variety of outdoor locations offer up countless opportunities for your team to challenge themselves in unfamiliar environments, pushing themselves to realise their true potential. Depending on which activity you choose, your programme with us will take place at any one of our activity sites located in the beautiful New Forest National Park.
To on board that new cohort, why not get them breaking down barriers and working together to navigate the Beaulieu River by canoe (which we have exclusive access to by the way!) Delivering that new business vision will be a breeze amongst the wilderness at our woodland ropes course, equipped with its own indoor conference space for all your business needs.
Our outdoor activities are truly transformative, and if you're looking to introduce them as part of your business' training solutions, then you'll want to go with the best (like we said, that's us!)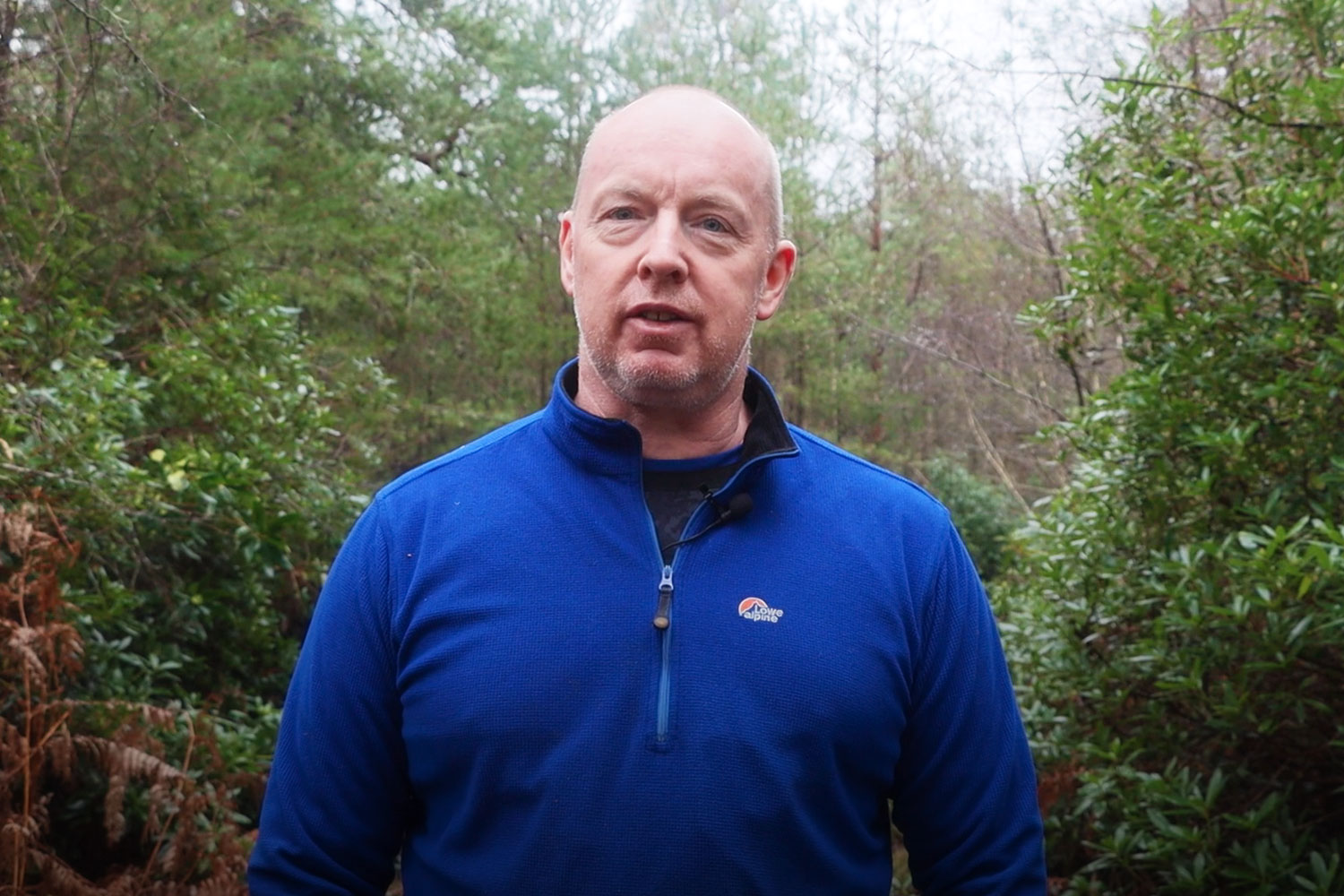 I see the youngsters come onto shift with us and they all talk about this day, where they've been stretched a little bit, but they've thoroughly enjoyed it. My personal highlight has been the instructors. They're very knowledgeable and I can say that they are some of the best instructors I've seen doing this work.
Partnerships
We have our very own in-house business coaches that you can utilise as part of your team building day with us, however we're also open to working with external coaches and training providers as well. For example, you might be a business development coach looking to inject some outdoor elements into your training programmes. Or perhaps you've organised an event for one of your own clients that requires outdoor activities? If so, get in touch – we can certainly help you there!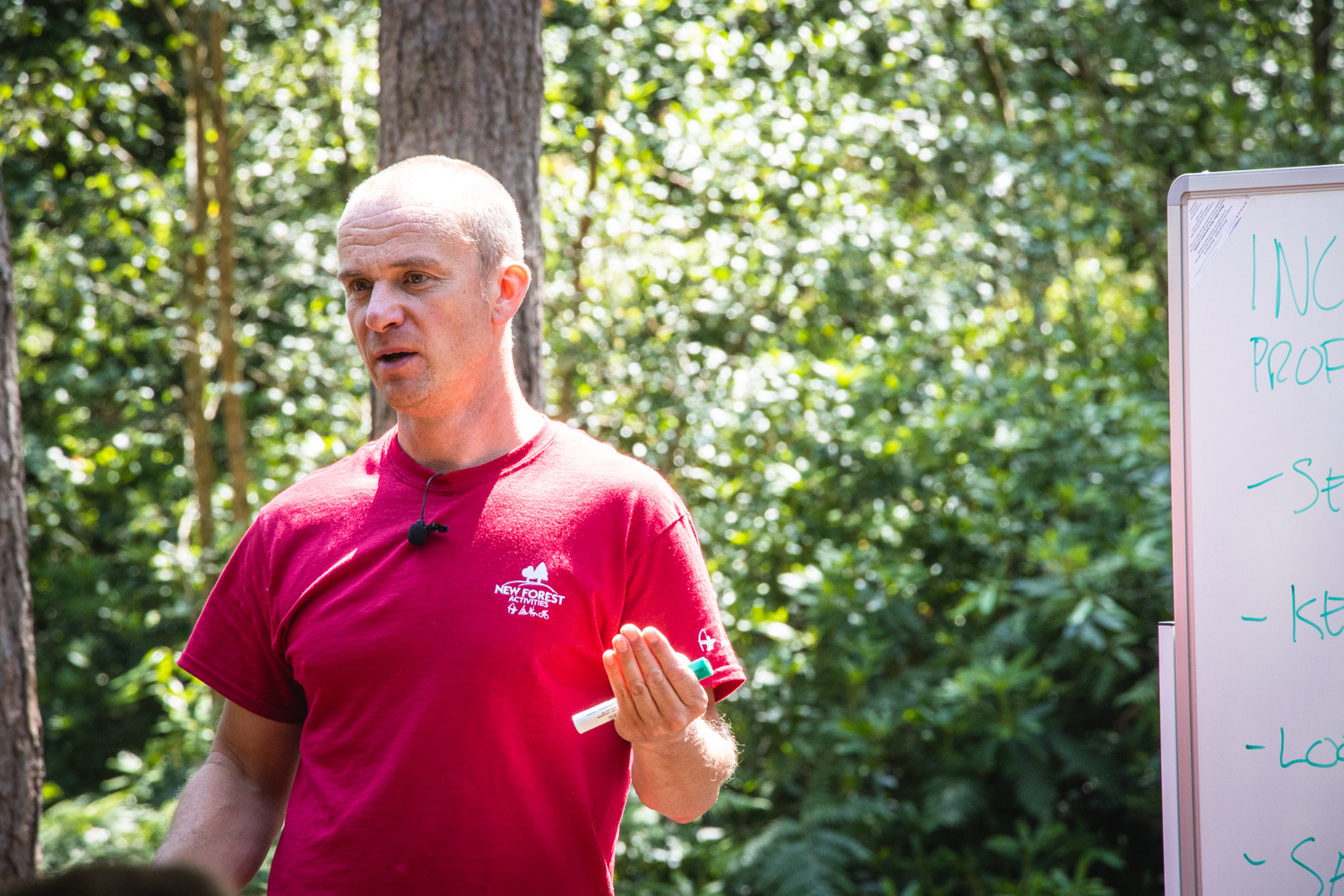 "A fantastic day was had by all"
I would highly recommend New Forest Activities for a team building event. Sam was extremely helpful when I booked our canoeing trip, giving me all of our options as well as giving me details of the local pubs and what they could offer for our get together afterwards. All of the staff were friendly and informative and the Beaulieu River was stunning. A fantastic day was had by all and I hope we'll be back next year!

"All very helpful, efficient and easy to work with"
We were mainly looking for team bonding and fun! Everyone really enjoyed themselves (even those who thought they wouldn't). I think it was perfect for team building. I would recommend and potentially return if in the same area again.

"Incredible time with New Forest Activities!"
As part of a corporate team building day, we spent the afternoon canoeing and did bushcraft. The facilitators were both extremely professional, fun and informative. It definitely exceeded all expectations and was a great way for the team to connect away from the office. Highly recommend!

"Loved every minute of it!"
Amazing team who gave us the best day out. A special mention to our instructors Steve and Ellen who were very supportive and great hosts. Nothing was too much for them.

"Well organised and friendly staff"
This is the second time we have used New Forest Activities for our company event. They are really well organised from booking to throughout the event. The staff are friendly, helpful and informative and make the sessions really fun. I am sure we will be booking events again with them in the future.