Big Shot Archery
Get to grips with this thrilling ancient sport.
Book Now
Big Shot Archery in Hampshire
If you're looking for Archery in Hampshire and want to maximise your time on the line shooting arrows, then this Archery experience designed for those aged 12 and over is for you!
Even if you've never done it before, you'll soon have a bow and arrow in your hand and be confidently shooting away.
Our team will offer you a range of bows to try, pushing you to shoot from further and further back as your technique improves. There'll be plenty of time for scoring challenges and competitive games.
What's Included?
90 minutes exploring the art of Archery
Full introduction to the equipment
Coaching and guidance from qualified coaches
Lots of opportunities to shoot from distance, scoring challenges and more
Focus on maximising shooting time and improving your technique
We can run extra sessions at a time to suit you. If you can't easily find the date you're after please contact us and we we'll be happy to help.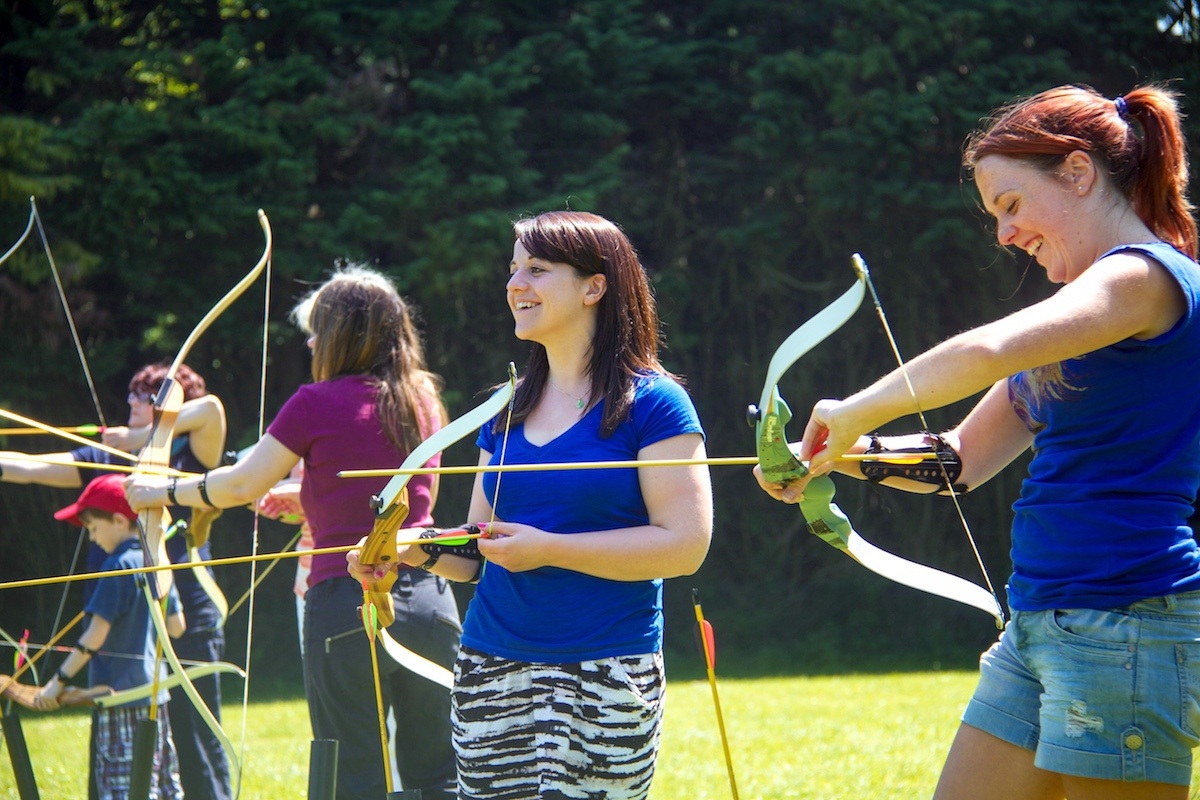 Video Library
Watch some handy videos about our archery activity.
Your archery questions, answered
In this video, we'll answer all of your burning archery questions.
How to prepare for your land activity
Want to know what to wear and what to bring? Watch this video!
Book with confidence.
As one of the #1 things to do in The New Forest, we're confident that what we do is excellent and provides real value for money.
However, if for any reason we let you down, you'll be eligible for our 100% satisfaction guarantee and we'll refund you your money, no questions asked.
Watch the video to find out more!
Price
£27 per person (12+ years)
£24 when you book 4 or more