Brilliant Team Building That Actually Works
This is a high impact team workshop, with you and your team spending a day to focus on the most important things in your business… Are your business and team ready to grow? Why not find out?
Get your team performance scorecard
What is Back to Business team building exactly?
In short, this is a day-long team event that focuses on, and makes clear your BIG business goals, for you and your team. It combines business strategy sessions with confidence-building activities such as Archery, Canoeing, Ropes Course activities and Bushcraft.
It is a deeply engaging way to share your high-level goals with your team. On a purely practical level, you will leave the event having created a clear goal-based action plan. One that your whole team understands and is motivated to act upon.
Get your team performance scorecard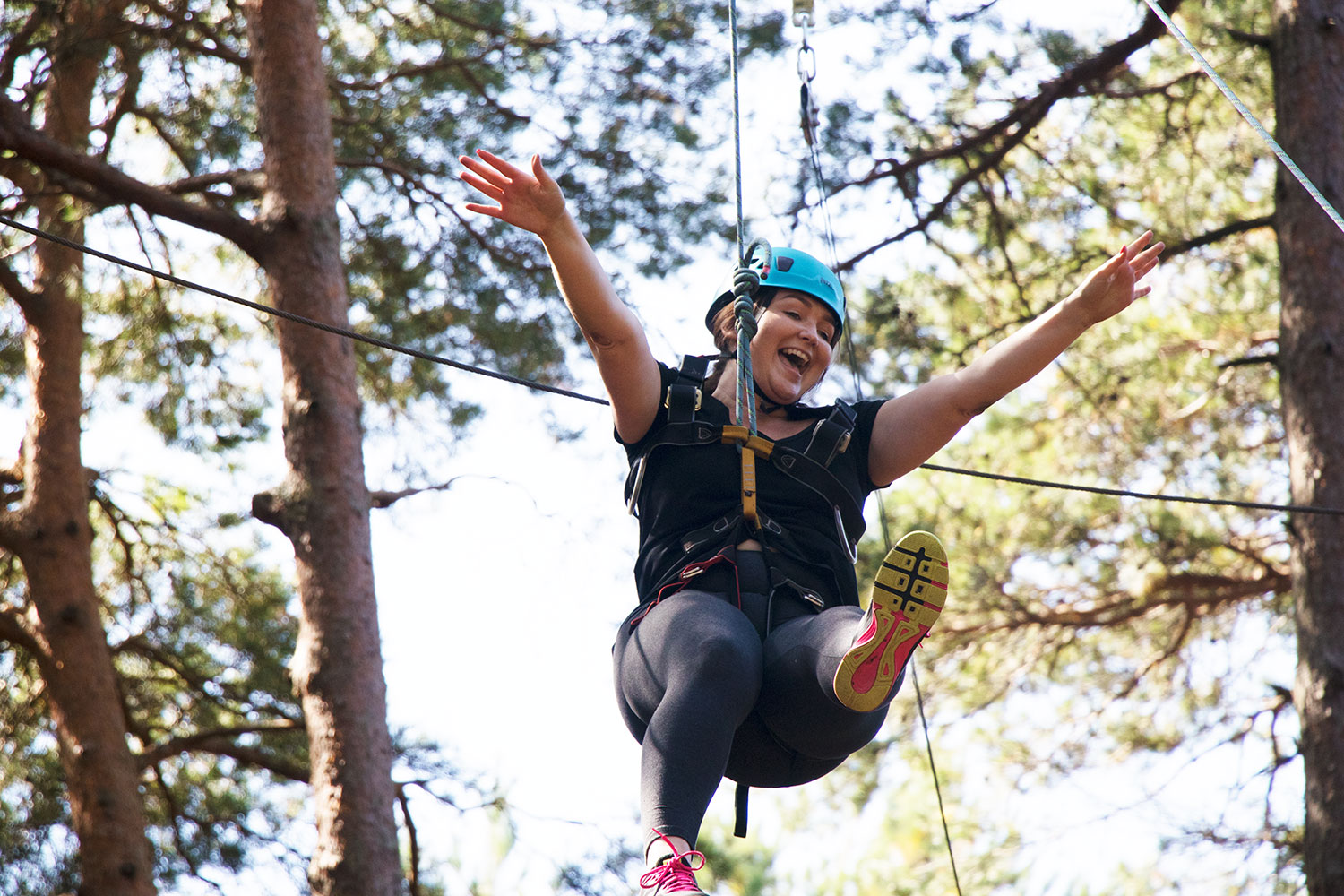 Get back to business with a bang and make this year your best ever!
The last year has been a real challenge for teams. With staff on furlough, working from home, juggling childcare needs, and looking after those who are sick. It's amazing that you've even managed just to get by with all this chaos and disruption.
Now though, it's time for you and your team to reconnect and get re-focused. Time for you to lead your team with total clarity, into what will become a new level of success for your business.
Using a purpose-built indoor training hub, outside training areas and outdoor activities, you'll get a unique and powerful learning experience. It's held in private woodland, where you'll be surrounded by nature. Perfect for coming together after months of working remotely.
The workshop takes you and your team through a programme called the 'Five Steps To Clarity'. A simple 5-step formula, utilising proven high-performance training techniques. The programme is influenced by the works of some of the world's greatest coaches. Alongside effective psychological models, Tony Robbins, Simon Sinek and Dean Graziosi are all referenced in the programme content.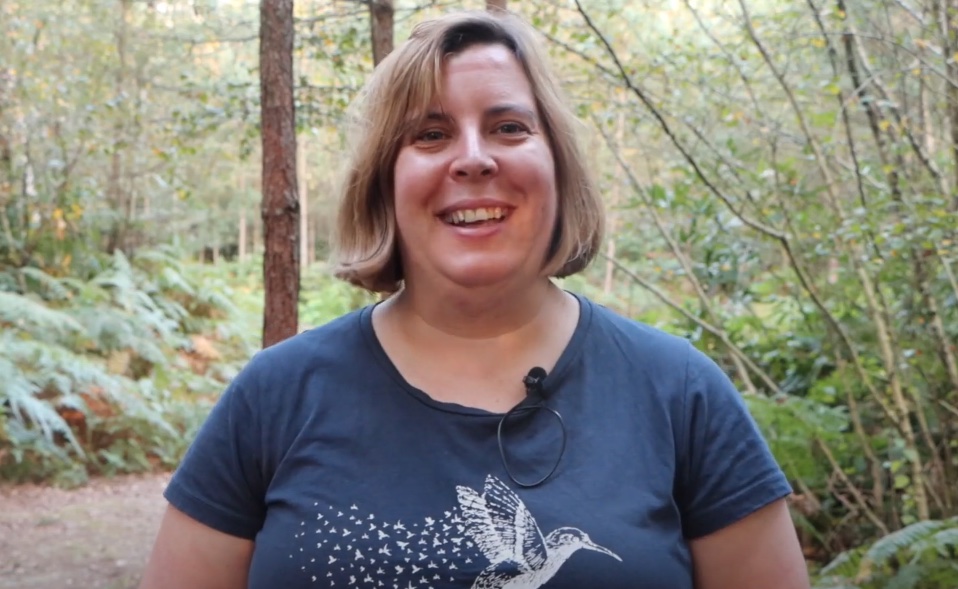 "The event of 'Back to Business' is all about bringing us back together as a team and looking at how we interact. We've looked at what we need to change in order to be successful coming out of the pandemic."
What's included?
The creation of a bespoke training programme based on your business needs
Pre-course consultation to ensure the event delivers the results you want
Full arrival and onboarding information for all your team members
A choice of outdoor activities to enhance the programme and to ensure full participation
Exclusive use of our woodland classroom and training facilities
Refreshments throughout the day and a choice of hot or cold lunches
Workbooks and learning resources you can refer to again and again
Full event management services, including accommodation and transport arrangements as required.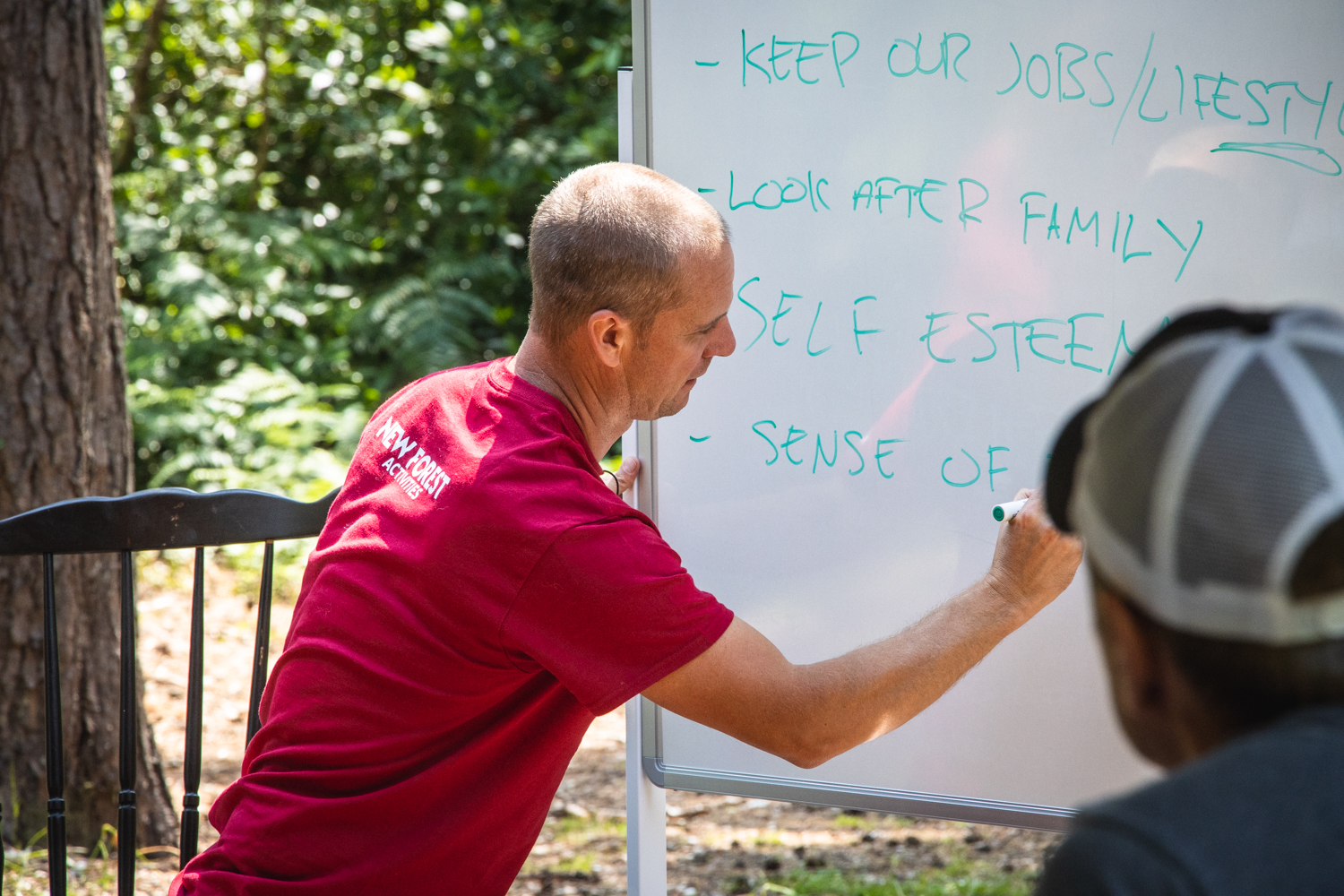 "A fantastic day was had by all"
I would highly recommend New Forest Activities for a team building event. Sam was extremely helpful when I booked our canoeing trip, giving me all of our options as well as giving me details of the local pubs and what they could offer for our get together afterwards. All of the staff were friendly and informative and the Beaulieu River was stunning. A fantastic day was had by all and I hope we'll be back next year!

"All very helpful, efficient and easy to work with"
We were mainly looking for team bonding and fun! Everyone really enjoyed themselves (even those who thought they wouldn't). I think it was perfect for team building. I would recommend and potentially return if in the same area again.

"Incredible time with New Forest Activities!"
As part of a corporate team building day, we spent the afternoon canoeing and did bushcraft. The facilitators were both extremely professional, fun and informative. It definitely exceeded all expectations and was a great way for the team to connect away from the office. Highly recommend!

Just to say a huge thank you to you and the team at New Forest Activities
We all had a great day and as hoped, the team are energised and lots of ideas are already emerging. The team have asked me to pass on their thanks to New Forest Activities for a fun-filled day. The content of the Back To Business workshop was exactly right and has got us thinking about goals and objectives and where we want to be as a team. The catering was also excellent – very tasty and plenty of choices.
"Well organised and friendly staff"
This is the second time we have used New Forest Activities for our company event. They are really well organised from booking to throughout the event. The staff are friendly, helpful and informative and make the sessions really fun. I am sure we will be booking events again with them in the future.